2020 Candidates for President-elect and AALA Directors
AALA Members may now vote in the 2020 Election for President-elect and AALA Directors until 11:59 p.m. on Friday, August 7, 2020.
A link to the Ballot can be found here.  Members will need their login credentials to vote.  If you need to reset your username and/or password, please click on this link prior to voting.  For any other questions please contact AALA Executive Director Scott Heidner by filling out this form.
President -Elect
Tyler Buswell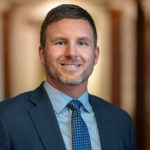 Tyler Buswell is a real estate attorney and Shareholder at Kirton McConkie in Salt Lake City, Utah. His nationwide practice includes all aspects of real estate acquisitions, dispositions and leasing, with an emphasis on agricultural properties and production companies. Tyler frequently presents legal education programs on real estate and agricultural topics. For example, in recent years, Tyler has presented on farm and ranch acquisitions, agricultural leases, and agricultural security interests at Utah and national conferences.
Tyler has been a very active member of AALA. He's served on the Conference Planning, Membership, Finance, and Strategic Planning Committees. He also served as a member of AALA's Board of Directors from 2017-2019.
Tyler received his J.D. from the University of Utah's S.J. Quinney College of Law and his B.S. in American Studies from Utah State University. Tyler grew up in Topeka, Kansas and Great Falls, Montana.
Director Election 1
Paul Goeringer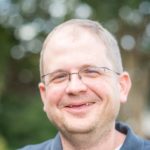 Paul Goeringer is a Senior Faculty Specialist and an Extension Legal Specialist at the University of Maryland.  He grew up on his family's wheat and cattle operation in Western Oklahoma.  Paul attended Oklahoma State University and graduated with a Bachelor of Science in Agricultural Economics.  After graduating from OSU, Paul for some strange reason still unknown to him decided to attend law school and graduated with a Juris Doctorate from some school in Norman, Oklahoma (also known as the University of Oklahoma).  After law school, Paul received an LL.M in Agricultural Law and a Master of Science in Agricultural Economics from the University of Arkansas and is licensed to practice in Oklahoma.
Paul has been a member of the AALA since 2008 and has served as a co-chair of the membership committee from 2017 to 2018.  He has recently been serving as a co-chair on the Ag Law Update since 2019.  He has also served on the annual symposium planning committee since 2012.  Since joining the faculty at the University of Maryland, Paul has written over 200 Extension publications, is a regular speaker at Extension meetings around Maryland and the Mid-Atlantic region on agricultural law issues, and is a regular contributor to a number of regional and national popular press publications on agricultural law issues.
Brianna Schroeder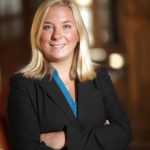 Brianna Schroeder is a private practice ag attorney at a small firm in Indianapolis. She grew up in northeast Indiana, attended undergrad at Carthage College in Wisconsin, and received her master's and law degree back at Valparaiso University in Indiana. Brianna represents farmers and agribusinesses in a wide variety of contexts, including regulatory compliance, litigation, land use, appeals, contract negotiation, employment law, insurance recovery, and water issues. She is involved with her undergraduate alumni council, the Indiana and Indianapolis bar associations, mentoring law students, and just completed the two-year Indiana Agricultural Leadership Program. She's been a Superlawyers "Rising Star" five times and was selected as an "Up and Coming Lawyer" by Indiana's Leadership in Law in 2014. Brianna is married with two wonderful kids and one very spoiled dog. Brianna publishes and speaks frequently on agricultural law issues. You can find her blog at https://www.aglaw.us/schroeder-ag-law-blog
Director 2
Ashley Ellixson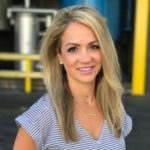 Ashley is the Executive Vice President of Legal and Risk Management at United Dairymen of Arizona, a dairy producer owned cooperative representing 90% of the fluid milk based in the state. Ashley was born and raised on a dairy in Gilbert, Arizona.  After completing a B.S. in Business Finance at Arizona State University, she attended Texas Tech University School of Law where she received a J.D. with a certificate of Science, Engineering, and Technology Law before moving on to receive an LL.M. in Agricultural and Food Law from University of Arkansas School of Law. As well as being the Executive Vice President of Legal and Risk Management, Ashley oversees UDA's Human Resources and Safety Departments in addition wearing several hats at UDA. She is responsible for government relations (working closely with state and national lobbyists and industry groups), all legal issues that may arise (may it be lease agreements, joint venture opportunities, food safety concerns-FSMA or milk supply contracts), as well as the coops sustainability efforts.
Ashley has been a member of AALA since 2011 when she attended the AALA symposium in Austin, TX during the LL.M program. Ashley has served as the co-chair for the Membership Committee from 2019 through 2020 and had served on the committee since 2017.  Additionally, she has also served on the planning committee since 2013 and over the last two years has served on the general counsel track, as well.
Ashley currently serves on committees and task forces for the Innovation Center for U.S Dairy, National Milk Producers Federation as well as the International Dairy Foods Association.
Elizabeth Burns-Thompson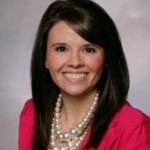 Raised on my family farm in eastern Iowa, it was my passion for agriculture that led me to Iowa State University, where I earned a Bachelor of Science in Agricultural Business & International Agriculture. I also hold a Juris Doctorate from Drake Law School, specializing in agricultural law and policy, and licensed in the State of Iowa. Throughout my professional career I've specialized in helping rural Iowa and small businesses sustain their voice in public policy and the overall political process. In addition to my professional career, I'm an active resident and volunteer within my community, and was recently elected as a member of the Altoona City Council. In addition to AALA, I've held leadership roles within the ISU Alumni Association, Young Professionals in Agriculture, and BRAVO of Greater Des Moines. In the past year I've been recognized on the Des Moines Register's "15 People to Watch in 2020," "30 Under 30 in Agriculture" by AgGrad, and was named the 2019 Emerging Leader Award winner by Iowa State University College of Agriculture & Life Sciences. Outside of my professional and community commitments, you'll likely find me traveling, gardening, and tackling the occasional Pinterest project. 
I've been engaged with the AALA since my first semester of law school, attending my first symposium in Austin, TX, and every one since then. As a young person aspiring to grow and develop in the field of ag law/policy it seemed like an organization I couldn't afford to miss out on. Over the years that sentiment has remained as true as ever. AALA helped me develop my professional network within the ag law community, and it is those mentors that have helped me grow/develop into a better advocate for our industry. In addition, AALA has given me a variety of leadership opportunities. Following graduation, I worked with the board and fellow AALA leaders to help reinvigorate student engagement through development of the quiz bowl competition. In addition, I've lead the organization's marketing efforts as Committee Chair since 2016. I would be honored to continue my service to the AALA by joining the Board of Directors, and appreciate your consideration.