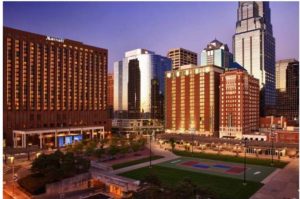 The Kansas City Marriott Downtown is committed to keeping its guests safe.  Please CLICK HERE to see their "Commitment to Clean Initiative".
The 2020 AALA Annual Educational Symposium will take place at the Kansas City Marriott Downtown, 200 W. 12th Street, Kansas City, MO 64105-1638
We encourage attendees to book their rooms as soon as practical as our number of rooms are limited and all are reserved on a first-come, first-reserved basis.
Standard rooms are available at a rate of $179/night for single or double occupancy from Wednesday, November 11th through Saturday, November 14th, 2020.
Please CLICK HERE to reserve your room.