Webinar: USDA's Part 340 Rule: Modernizing Regulation of Agricultural Biotechnology
Tuesday, June 2, 2020 at 12:00 pm (CST)
On May 15, 2020, the US Department of Agriculture released its final rule addressing regulation of agricultural products of biotechnology. The rule represents the first comprehensive revision of the Agency's biotechnology regulations, known as Part 340, in thirty years. USDA's new rule addresses advances in biotechnology, including gene editing, since the original rule was put into place in 1987. The rule will be implemented in a phased approach, with some changes taking place as early as June 17, 2020.
This webinar will provide a basic overview of the rule, how it differs from the existing rule, what's included and what's exempted, when and how it will be implemented, and an early preview of its impact on developers working to advance new and innovative agriculture products.
This webinar includes the following panelists: Dr. Clint Nesbitt, PhD, is the Senior Director of Science & Regulatory Affairs, Food and Agriculture Section, at BIO (Biotechnology Innovation Organization). Dan Jenkins is the Regulatory Strategy Lead for Pairwise, a company that is using innovative plant breeding tools, like CRISPR, to develop new varieties of leafy greens, cherries, and berries. Karen Carr, a partner at Arent Fox in Washington, DC, focuses her practice on agricultural technology, including applications of biotechnology to plants, animals, and microbes for use in food and agriculture.
Please CLICK HERE to register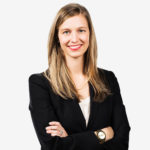 Karen Carr, Partner, Arent Fox LLP
"Karen Carr is a Partner in the Washington, DC office of Arent Fox LLP. She counsels, advocates, and litigates on behalf of food and agriculture companies and trade groups, with a focus on environmental law, agricultural technology, biotechnology, pesticides and other chemical substances, and food. Karen represents regulated entities in litigation under a number of federal environmental and administrative law statutes, on regulatory and product counseling, and on issues related to advertising and labeling, testing and reporting, and data use and compensation disputes. In addition to her work with individual companies, Karen has represented a number of industry associations in litigation, coordination of industry regulatory strategy, and federal and state legislative issues. Karen has first- and second-chaired matters in numerous state and federal trial and appellate courts throughout the country and in arbitration and mediation, and has experience in all phases of litigation from pre-litigation strategy and counseling to settlement negotiation and appeals.
"Before joining Arent Fox, Karen served as a law clerk for the Honorable James P. Jones, then-Chief Judge of the US District Court for the Western District of Virginia. She received her BA from the University of North Carolina at Chapel Hill and her JD from the University of Oregon School of Law."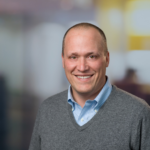 Dan Jenkins, Regulatory Strategy and Quality Lead, Pairwise
"Dan Jenkins has 20 years' experience working in the food and agriculture industry and serves as the Regulatory Strategy and Quality Lead for Pairwise.  Prior to this Dan was the Managing Director and Chief of Staff at the Biotechnology Innovation Organization (BIO) trade association.  Dan also worked as the Director of Regulatory Affairs for Genus PLC, the world's largest animal genetics company as well as Monsanto for a decade, most of which was in Washington D.C., where he was responsible for all domestic regulatory biotech and chemistry product approvals.  Prior to this, Dan worked in pesticide commercial sales and R&D for Dow AgroSciences for nearly ten years.  Dan earned a Bachelor of Science in Biology from Cal Poly San Luis Obispo, a Master's of Science degree in Entomology and Applied Ecology from the University of Delaware and his Juris Doctor from Loyola Law School."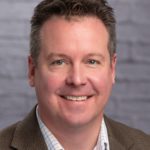 Dr. Clint Nesbitt, Senior Director of Science and Regulatory Affairs, Food and Agriculture Section of the Biotechnology Innovation Organization (BIO)
"Dr. Nesbitt is the Senior Director of Science and Regulatory Affairs in the Food and Agriculture Section of the Biotechnology Innovation Organization (BIO).  BIO is the world's largest trade association representing more than 950 biotechnology companies, academic institutions, state biotechnology centers and related organizations across the United States and in more than 30 nations.  Before joining BIO in late 2014, he worked for more than ten years as a regulator of agricultural biotechnology in the Biotechnology Regulatory Services of USDA's Animal and Plant Health Inspection Service (APHIS).  Prior to this, he worked for Cornell University's Cooperative Extension Program, where he was director of a public outreach and education project on agricultural biotechnology.  Dr. Nesbitt has a Ph.D. in plant breeding and plant molecular biology from Cornell University, where he studied tomato genetics."
Please see Past Webinars for information about the webinars that have recently been offered.