Video replays of the webinars are available to members in the Webinar Archives of the Resources section of the AALA website. Click "Member Login" in the upper right corner and login as a member to access this content. These webinars are organized by AALA's Distance Education Committee, which is comprised of members of the AALA. The technology platform is sponsored by the Center for Agricultural Law & Taxation at Iowa State University.
Hemp in 2020: A Legal and Regulatory Update for Legal Counsel to Growers, Landlords, Lenders, Processors, and Sellers.
This webinar included Marisa Bocci, K&L Gates LLP, Mila Buckner, Hodgson Russ, LLP, and Jonathan Havens, Saul Ewing Arnstein & Lehr LLP.
In this webinar,  Mila Buckner discusses the current regulatory environment for hemp growers, including the new interim final rule issued by the USDA. Jonathan Havens covers federal and state requirements governing hemp and hemp-derived cannabidiol (CBD) products, providing an in-depth look at the current rules of the road and offering predictions for how the landscape could change. Lastly, Marisa Bocci discusses protections for landlords and lenders when working with hemp growers.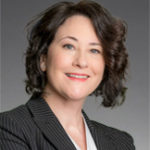 Marisa Bocci, K&L Gates LLP, will discuss protections for landlords and lenders when working with hemp growers.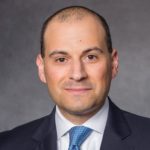 Jonathan Havens, Saul Ewing Arnstein & Lehr LLP will cover federal and state requirements governing hemp and hemp-derived cannabidiol (CBD) products, providing an in-depth look at the current rules of the road and offering predictions for how the landscape could change.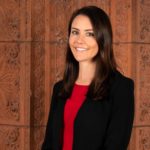 Mila Buckner, Hodgson Russ, LLP, will discuss the current regulatory environment for hemp growers, including the new interim final rule issued by the USDA.
Tough Times in Farm Country: Taking the Pulse of the Agricultural Trade Climate
October 23, 2019
This webinar includes Jessica Horwitz, an international trade, customs and regulatory lawyer at Bennett Jones LLP in Toronto, Canada; Veronica Nigh, the International Trade and Resource Issue Economist for the American Farm Bureau Federation; and Megan Provost, Vice President of Policy and Programs at the Farm Foundation. Check out the three speaker synopses below to find out what they'll be discussing on the upcoming webinar- you won't want to miss out!
The USMCA and the US-Canada trade relationship:
In 2018, the NAFTA member states signed an updated version of NAFTA called the United States Mexico Canada Agreement (USMCA). This presentation will address the impact that the USMCA will have on agribusiness, including increased market access for dairy, poultry, egg and sugar containing products, protections for proprietary formulas in prepackaged products, geographic indication protections for wine and distilled spirits, equal treatment of grain grades, regulation of agricultural biotechnology and GMOs and other changes of interest including administrative provisions. Prospects and expected timing for ratification of the USMCA will also be discussed.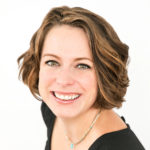 Certain foreign nations have targeted U.S. food and agricultural products with retaliatory tariffs since early 2018 in response to U.S. Section 232 tariffs on steel and aluminum imports and Section 301 tariffs levied on U.S. imports from China. As a result, U.S. shipments of products to countries with retaliatory tariffs have declined, reducing overall global demand for affected U.S. agricultural products and driving down the prices of U.S. agricultural commodities. USDA has undertaken two trade aid packages, one in 2018 valued at $12 billion and a second in 2019 valued at up to $16 billion to assist farmers in response to trade damage from continued tariff retaliation and trade disruptions. While these payments have not fully offset the impact of the trade disruption, they have been helpful for farmers trying to survive the downturn. Depending on the length and depth of the tariffs and the range of products affected, the long-run trade impacts could inflict further harm as U.S. competitor countries have an incentive to expand their agricultural production.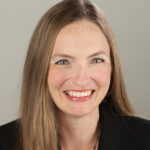 The United States and some of its key agricultural trading partners have been adopting tariff escalations and other trade barriers that could significantly alter some long-term trading relationships.  Actions on everything from higher tariffs on agricultural and non-agricultural products to the potential for trade sanctions and application of new sanitary/phytosanitary barriers all stand to impact long-term future trading relationships, changing the landscape for agricultural trade and potentially introducing farmers, agribusinesses, and food processors into a new era of market unpredictability.  Given these trade dynamics, a basic understanding of food and agricultural trade is critical.  Learn more about how Farm Foundation's Food and Agricultural Trade Resource Center can provide a solid foundation of basic trade education, as well as more detailed analyses of larger trade issues, which will support a quality dialogue on agricultural trade.
 The AALA Land Use & Resource Law and Environmental Law Update Webinar!
This webinar is a sneak peak of one of the most popular sessions each year at the AALA Symposium! The webinar includes Jesse Richardson, Professor at West Virginia University College of Law, discussing Land Use & Resource Law. Anthony Schutz, Professor at Nebraska College of Law discusses Environmental Law. These two will be speaking deeper on these topics at the AALA 2019 Annual Symposium coming up in Washington D.C.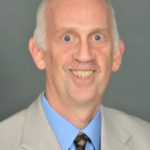 ---
Free webinar co-sponsored by Iowa State University Center for Agricultural Law & Taxation and the American Agricultural Law Association
Presentation will discuss the current farm economy, pending 2019 crop finance issues including using 2018 crop and 2018 crop proceeds for 2019 operating costs, negotiating with landlords and purchasing crop inputs on credit, and mandatory farmer/lender mediation statutes.
Speakers:
Susan E. Stokes was appointed to the position of Assistant Commissioner for the Minnesota Department of Agriculture (MDA) in November 2016. Stokes brings a wealth of experience working with Minnesota farmers and farm organizations having spent 14 years at the Farmers' Legal Action Group Inc. (FLAG) in St. Paul, first as FLAG's Legal Director and then as the organization's Executive Director. As Assistant Commissioner, Stokes currently oversees three of the MDA's regulatory divisions – Pesticide and Fertilizer Management, Dairy and Meat Inspection, and Food and Feed Safety, as well as the agency's Laboratory Services.
Meg Moynihan is a senior advisor at the Minnesota Department of Agriculture. For many years she managed the MDA's organic program. She also previously worked as a program director, educator, and evaluator, and served with the U.S Peace Corps-Thailand. Moynihan owns and operates a diversified 70 cow organic dairy farm with her husband Kevin Stuedemann. In 2016 the Stuedemanns lost their milk market and Meg took a leave of absence to run the farm singlehandedly, experiencing the stress, anxiety, burnout, and depression common to many farmers.
Jeff Peterson is a principal shareholder with Gray Plant Mooty, a law firm with offices in Minneapolis, St. Cloud, Fargo and Washington, D.C. He focuses his practice on commercial transactions, creditor's rights, bankruptcy and agricultural and food law. Jeff has a background in agribusiness having worked for Country Hedging, Inc., the commodity trading division of CHS, as a commodity branch manager and market analyst in Kansas City where he advised clients on commodity hedging strategies, and trading agricultural futures and options for grain and livestock producers and grain cooperatives in South Dakota, Nebraska, Kansas and Colorado.
He is a frequent speaker on agriculture and finance topics, is a former chair of the American Bar Association Agricultural and Agribusiness Financing Subcommittee, and is the current chair of GPM's Commercial Financial Services Practice Group. He grew up on a dairy farm in northwest Wisconsin, is a graduate of the University of Kansas School of Law, and received an LL.M. degree in agricultural law from the University of Arkansas.
---
Science, Law, and the Regulation of Food Disruptors: Lab-Created Protein and Gene Editing
Thursday, August 9, 2018
The webinar covered current issues pertaining to the regulation and commercialization of plant and animal products of biotechnology, including
(1) the status of regulatory proposals for the regulation of plant and animal products of gene editing at USDA and FDA; and
(2) an overview of USDA's currently proposed rule implementing the new bioengineered food disclosure statute.
The webinar also covered the issues related to labeling and other regulations of new plant-based and meat-based protein products on the verge of being market-ready — and explored whether existing regulations are adequate for these emerging technologies.
Our expert presenters – scientists Allison Berke of the Good Food Institute (GFI) and Clint Nesbitt of the Biotechnology Innovation Organization (BIO); attorneys Susan Burns of Susan Burns LLC and Karen Carr of Arent Fox LLP; and moderator Kim Bousquet of Thompson Coburn LLP – helped explain the scientific and technical developments that have given rise to these new legal and regulatory issues; what regulators are thinking of doing in response to these developments; and what may happen next in the arenas of regulation and disclosure.
Our speakers include: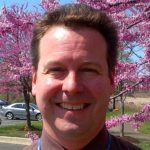 Dr. Clint Nesbitt is the Director of Regulatory Affairs in the Food and Agriculture Section of the Biotechnology Innovation Organization (BIO).  BIO is the world's largest trade association representing nearly 1000 biotechnology companies, academic institutions, state biotechnology centers and related organizations across the United States and in more than 30 nations.  Before joining BIO in late 2014, he worked for more than ten years as a regulator of agricultural biotechnology in the Biotechnology Regulatory Services of USDA's Animal and Plant Health Inspection Service (APHIS).  Prior to this, he worked for Cornell University's Cooperative Extension Program, where he was director of a public outreach and education project on agricultural biotechnology.  Dr. Nesbitt has a Ph.D. in plant breeding and plant molecular biology from Cornell University, where he studied tomato genetics.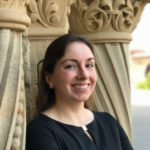 Dr. Allison Berke is Academic Research Advisor for the Good Food Institute (GFI). She received her Ph.D. in Bioengineering from UC Berkeley, B.S. degrees in math and biology from MIT, and previously worked in biomedical- and security-focused consulting with McKinsey & Co. She has experience managing research, education, and outreach activities as the Executive Director of the Stanford Cyber Initiative and teaches CS181 at Stanford (Computers, Ethics, and Public Policy). At GFI, Allison advises academic research and education initiatives related to clean meat and plant-based meat alternatives.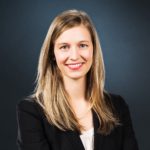 AALA Member Karen Carr of Arent Fox LLP has significant experience with regulatory counseling and litigation under the Federal Insecticide, Fungicide, and Rodenticide Act, the National Environmental Policy Act, the Endangered Species Act, the Plant Protection Act, the Toxic Substances Control Act, and the Administrative Procedure Act, and on issues related to advertising and labeling, testing and reporting, food safety, and data use. Her practice in Washington, DC, focuses on regulatory and litigation matters in the areas of biotechnology, food, and agriculture. In particular, she represents individual companies and regularly serves as outside counsel to biotechnology, seed, and crop protection industry associations, as well as industry coalition groups. As part of her association and coalition work, Karen handles litigation, coordination of industry regulatory strategy, and federal and state legislative issues. Karen earned her J.D. from the University of Oregon School of Law and her BA from University of North Carolina at Chapel Hill.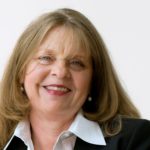 AALA Member Susan Burns of Susan Burns LLC is a transactional lawyer who has worked primarily with companies in growth mode. She recently received her LL.M. in Food and Agriculture law and uses her background to work with food companies in their efforts to build a compelling consumer proposition. Susan works with her clients by sourcing fully-vetted small businesses in the innovative, organic, and sustainable food arena for acquisition. She also serves in leadership roles in the ABA Section of International Law, currently as the Americas Division Chair and Mexico Committee Co-Chair, and serves on the board of the Minnesota Organic Advisory Task Force. She earned her J.D. from Hamline University School of Law and her BA from the College of St. Benedict. While working on her LL.M. at the University of Arkansas, Susan served as a Legal Fellow for The Good Food Institute. It was that experience that piqued her interest in new food technology and its regulation, particularly meat based cellular agriculture. Her current favorite question is, "What is beef?"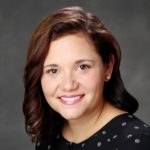 Moderator and AALA Member Kim Bousquet of Thompson Coburn LLP in St. Louis, Missouri is a passionate advocate for food, beverage, and agriculture clients in high-stakes business disputes. She routinely handles litigation and pre-litigation disputes for companies in the agriculture, agribusiness, biotechnology, food, and manufacturing industries. In particular, Kim focuses on litigation and client advice involving plants and animals, food and beverage labeling litigation, GE seed litigation, food labeling laws and regulations (including the new bioengineered foods disclosure law), the Food Safety Modernization Act, produce safety rules, restaurant menu labeling and Food Code compliance, pesticide laws, regulatory action by the USDA and FDA, and urban agriculture. Kim earned her BA at Drury University, her M.S. (environmental studies) and J.D. at University of Oregon, and is currently pursuing an L.L.M. in Food and Agricultural Law at University of Arkansas.
---
Nuts and Bolts of the Syngenta Corn Settlement: A Discussion with Co-Lead Counsel
Monday, June 4, 2018
Don Downing and AALA member William Chaney are two of the four court-appointed co-lead and litigation class counsel in the In re Syngenta AG MIR 162 MDL proceedings pending in Kansas Federal Court. In this webinar, they reviewed the history of the case and summarized the key points of the recently announced, historic $1.51 billion class action settlement reached on behalf of producers, grain elevators and ethanol plants. In particular, they discussed the allocations of the settlement amount, identify the key claims, objection and opt-out deadlines and explained the easy and simple procedures for practitioners, producers and industry participants to complete the claims forms in order to participate in the settlement.
In this webinar, practitioners, producers and other industry participants heard discussion of:
The claims asserted in the Syngenta corn litigation
How those claims were resolved in the settlement, who may benefit from the settlement and how the settlement funds will be allocated
The deadlines and procedures for class members to make claims, object or opt-out of the settlement
The information which will be needed for a practitioner, producer or other industry member to make a claim
Our speakers and moderator are nationally recognized experts in agricultural class action litigation: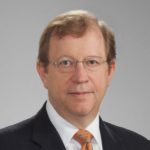 Bill Chaney, an AALA member and partner at Gray Reed & McGraw in Dallas, Texas, has successfully prosecuted and defended numerous complex commercial disputes with millions of dollars at stake, multiple parties and parallel litigation across several courts. Recently, Bill has played a key role in pioneering nationwide litigation involving genetically-modified crops. He served as a court-appointed member of the federal plaintiffs' executive committee that helped farmers, mills and exporters recover substantial financial losses due to contamination of U.S. rice supplies with a genetically-modified variety developed by an international chemical and agricultural company. He is currently serving in a similar leadership role in the ongoing Syngenta corn class action, focused on helping farmers and others hold GMO seed developers accountable for introducing unapproved genetically-modified seeds to U.S. corn supplies.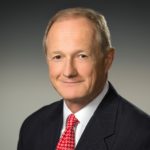 Don M. Downing, Vice President of the St. Louis law firm of Gray, Ritter & Graham, P.C., has represented farmers in numerous high stakes cases. As national co-lead plaintiff counsel he helped obtain a preliminarily approved $1.51 billion settlement for U.S. corn producers in multidistrict litigation involving Switzerland-based Syngenta. He was appointed national co-lead plaintiffs' counsel in multidistrict litigation involving contamination of the U.S. rice supply by genetically modified rice that resulted in total settlement payments of over $1 billion. Don has represented hundreds of farmers in several states and recovered millions of dollars in cases involving defective cotton seed and crop damage caused by herbicide drift. Most recently, he was appointed Chair of the Plaintiffs' Executive Committee in the dicamba multidistrict litigation pending in the United States District Court, Eastern District of Missouri.
---
A Mid-Year Update on Developments in Environmental and Land Use Law affecting Agriculture
Monday, April 30, 2018
This webinar provided an update on the last six months for Environmental Law and Land Use Law, including updates on recent litigation and key cases under review by the Supreme Court of the United States.
Key topics of interest to practitioners of agricultural law included:
Clean Water Act jurisdiction over groundwater;
U.S. Supreme Court review of interstate conflicts over water and impacts on agricultural uses;
Land use conflicts arising from marijuana production;
Recent cases affecting water rights and priority use; and
Right to Farm laws.
Our speakers and moderator are AALA members who are internationally recognized experts: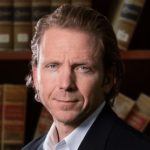 Professor Anthony Schutz is an associate professor at the University of Nebraska, College of Law. His research and teaching interests include agricultural law, land use regulation, environmental and natural resources law, private governance, and state and local government. Mr. Schutz was raised on a farm near Elwood, Nebraska, attended the University of Nebraska, Kearney, for his undergraduate training, and attended the University of Nebraska College of Law where he received his J.D., with highest distinction. He clerked in the United States Eighth Circuit Court of Appeals and taught as a visiting lecturer at Cornell Law School before joining the College of Law faculty. He has served as chair of the American Association of Law Schools' Agricultural Law Section and on the board of directors of the American Agricultural Law Association.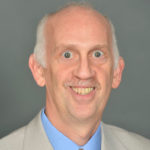 Jesse J. Richardson is a Professor of Law and the Lead Land Use Attorney at the Land Use and Sustainable Development Law Clinic at the West Virginia University College of Law. He is also the Policy and Research Advisor for Water Systems Council. Before coming to WVU, Mr. Richardson was an Associate Professor at Virginia Tech. His research and experience focuses on land use law and water law. He began his legal career in private practice in his home town of Winchester, Virginia. Mr. Richardson presently has served on the Board of Directors of the American Agricultural Law Association and as the association's President. Mr. Richardson previously served on the Virginia Water Policy Technical Advisory Committee. He was honored with the 1999 Professional Scholarship Award from the American Agricultural Law Association, the 2004 William E. Wine Award for a history of teaching Excellence from Virginia Tech (the highest teaching award granted by the university), and the 2009 University Certificate of Excellence in Outreach. He has worked on the legal and policy aspects of water across the United States.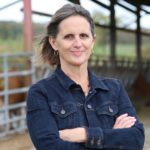 Moderator Peggy Kirk Hall is an Assistant Professor and Field Specialist in Agricultural and Resource Law at The Ohio State University. She directs OSU Extension's Agricultural and Resource Law Program and teaches Agribusiness Law in the College of Food, Agricultural & Environmental Sciences at OSU. Hall created the Ohio Land Use Law Academy, a training program for local land use officials in Ohio. She is a partner in the Agricultural & Food Law Consortium, a multi-institutional agricultural law research initiative directed by the National Agricultural Law Center. Hall holds B.S. and M.S. degrees from The Ohio State University and earned her law degree from the University of Wyoming College of Law, where she was a member of the Land and Water Law Review. She has served on the Board of Directors for the American Agricultural Law Association and as the association's President. Hall and her family own and operate a grain farm and farm market in central Ohio.
---
Examining the Science and Legal Landscape of Dicamba: Where we are and what's ahead
Friday, February 23, 2018
In this webinar, speakers provided vital information useful for agricultural attorneys who are assisting clients with potential Dicamba issues for the next planting season, including:
An overview of Dicamba issues from a plant scientist's perspective, Dr. Kevin Bradley, University of Missouri
A summary of state and federal regulatory action taken to address Dicamba issues and an overview of the litigation landscape, Paul Goeringer and Kelly Nuckolls Winslow, University of Maryland Extension
A plaintiff attorney perspective on civil claims/lawsuits, Bill Randles, Randles & Splittgerber law firm, addressing the Bader Farms case and class action plaintiffs; and
A defense attorney perspective on civil claims and lawsuits, Liz Blackwell, Thompson Coburn, representing defendant Monsanto.
Speakers:  
Kevin Bradley, Ph.D. serves on the faculty of the University of Missouri where he has extension and research responsibilities in the area of weed management in corn, soybean, wheat, pastures, and forages. Dr. Bradley also teaches a graduate level class in herbicide mechanism of action. In addition to evaluating new herbicides and weed management techniques, Dr. Bradley's applied extension and research program focuses on the development of programs for the prevention and management of herbicide-resistant weeds, on the interaction of herbicides and weeds with other agrochemicals and pests in the agroecosystem, and on the effects of common pasture weeds on forage yield, quality, and grazing preference. By far, the largest percentage of Dr. Bradley's research and extension efforts are directed towards the development of strategies for the management of glyphosate- and multiple herbicide-resistant weed biotypes. Specifically, he has conducted numerous surveys to characterize the prevalence of herbicide resistance in weeds like waterhemp, and to determine the effectiveness of future herbicide-tolerant crop technologies for the management of these troublesome species. Dr. Bradley earned his B.S. in Agriculture at Ferrum College and his Ph.D. in Plant Pathology, Physiology, and Weed Science at Virginia Tech.
Paul Goeringer is an AALA Member and Extension Legal Specialist at the University of Maryland where he specializes in legal risk management as it relates to agriculture. Previously Paul worked at the University of Arkansas where his legal research was focused in the areas of environmental compliance, right-to-farm laws, agricultural leasing laws, contracting issues, federal farm program compliance, recreational use and agritourism issues, and estate planning issues in agriculture. At the University of Maryland, Paul has worked with county extension educators to begin to fill the void in the areas of agricultural leasing and legal issues in estate planning. Paul is also looking at modifying his existing research in the areas of environmental compliance, right-to-farm laws, and federal farm program compliance to benefit Maryland's farmers. Paul is a graduate of Oklahoma State University with a B.S. in Agricultural Economics, the University of Oklahoma with a J.D., and the University of Arkansas with an LL.M. in Agricultural Law and an M.S. in Agricultural Economics.
Kelly Nuckolls Winslow is an AALA member and Extension Legal Specialist with the Department of Agriculture and Resource Economics at the University of Maryland, College Park and the Agriculture Law Education Initiative. Kelly has focused on farm transitions and estate planning, pesticide regulation and drift liability, and tax law. She received her B.A. from Fort Hays State University in Hays, Kansas, and her J.D. from Drake University Law School in Des Moines, Iowa, where she received a certificate in Food and Agricultural Law. While at Drake, Kelly served as an intern in the Drake Agricultural Law Center and the Harvard Food Law and Policy Clinic. Kelly also recently completed her LL.M. in Agricultural and Food Law from the University of Arkansas School of Law.
Bill Randles is a partner in the firm of Randles and Splittgerber in Kansas City, Missouri. He is a distinguished litigator with more than two decades of experience handling high-stakes business litigation including many "bet the company" matters for major corporations and small to mid-size businesses. He excels at winning complex cases, in the pretrial stage, as well as in the courtroom and on appeal. Over the course of his legal career, Bill has litigated on behalf of a wide range of clients from Fortune 500 companies to small businesses and individuals. His practice is primarily devoted to general litigation, including product liability, business and commercial matters, employment and labor issues, torts, and contract disputes. Bill earned his B.A. in speech and psychology from Southwest Baptist University, his Masters of Communication Studies from Baylor University, and his J.D., with honors, from Harvard Law.
Liz Blackwell is a partner in the Thompson Coburn law firm in St. Louis, Missouri representing consumer product manufacturers in high-stakes product liability and false advertising litigation in state and federal courts across the country.  She has defended clients against product design claims, false labeling and advertising claims, targeted marketing claims, content-based speech regulations, and court-ordered compelled speech in many cases, at both the trial court and appellate level. Recently, Liz successfully defended a major food manufacturer in a putative statewide "all natural" food labeling class action brought under the Missouri Merchandising Practices Act. She has also represented tobacco industry clients at trial in several significant cases challenging the industry's product advertising and labeling practices. Liz has served on national legal strategy teams for major consumer product manufacturers for many years. She is regularly called upon to advise clients and develop briefing on complex federal preemption, First Amendment, punitive damages, and federal jurisdictional issues in complex product liability litigation. She has acted as lead legal issues and appellate counsel at trial in many cases, and for many years served on the national punitive damages defense team for a major consumer product manufacturer. She has significant experience developing expert witnesses, taking and defending depositions, and developing strategies for removing cases to federal court. Liz earned her B.A. at Westminster College, her M.T.S. from Harvard Divinity School, and her J.D. from Vanderbilt University Law School.
---
The Tax Cuts and Jobs Act: Reviewing Key Provisions Impacting Agricultural Producers
Tuesday, January 30, 2018
In this two-hour webinar, speakers discussed key provisions of the new tax law impacting agricultural producers and businesses. In addition to discussing generally applicable sections, speakers talked about the 199A deduction and its potential application to different types of income, including that derived from farm rentals and payments from cooperatives. Speakers also highlighted several ambiguities in the law, noting the need for further regulatory guidance.
Speakers addressed these issues and others:
What key individual income tax changes impact producers?
How does the new 199A deduction impact my client's business?
Does the 199A deduction apply to farm rental income or self-rentals?
What is the latest on the 199A qualified cooperative deduction?
What are the impacts of the new tax law on estate planning and basis after death?
How does the new tax law impact depreciation or like-kind exchanges?
Speakers: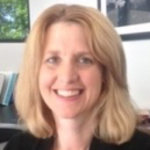 Kristine Tidgren is Assistant Director, Center for Agricultural Law and Taxation, Iowa State University where she analyzes legal developments impacting practitioners and producers. She writes numerous articles on current ag law and taxation issues, teaches an agricultural law class to undergraduate students, and is a frequent speaker on ag and tax law topics. She graduated Order of the Coif from the University of Texas at Austin School of Law and received an undergraduate degree in journalism from Iowa State University. She grew up on a farm in West Central Iowa. Tidgren is a member of the AALA and co-chairs AALA's Distance Education Committee.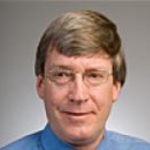 Theodore Feitshans, Extension Professor Emeritus in Economics-Ag/Environmental Law at North Carolina State University, has developed an Extension education program to provide legal information to a wide variety of audiences on environmental, agricultural, and related issues. Ted is currently conducting research on legal issues involving farm business succession. Ted has been a frequent presenter at American Agricultural Law Association (AALA) annual conferences and is a past President of the AALA. Ted earned his J.D. cum laude from Georgetown University, his M.S. in agricultural and applied economics from the University of Minnesota, and his B.S. with honors in animal science from Cornell University.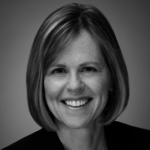 Marlis Carson is Senior Vice President and General Counsel for the National Council of Farmer Cooperatives, a trade association based in Washington, D.C.  In addition to overseeing NCFC's legal, financial, and tax compliance issues, Marlis coordinates the activities of NCFC's Legal, Tax and Accounting Committee on federal issues impacting farmer cooperatives.  She also serves as NCFC's corporate secretary/treasurer. Prior to joining NCFC, Marlis served as a tax manager in Ernst & Young's National Tax Department in Washington, D.C.  She grew up in Kansas and is a graduate of Sterling College (Sterling, Kansas) and of The George Washington University Law School.  She is a member of the Virginia State Bar.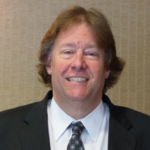 Charles L. Telk Jr., CPA is the tax partner at Gardiner Thomsen, Certified Public Accountants – a CPA firm specializing in Agricultural Cooperatives headquartered in Des Moines, Iowa.  Chuck grew up in Southern California and graduated from California State University, Northridge.  Prior to graduating from CSUN, Chuck played football at McPherson College in McPherson Kansas – annually whipping Sterling College (Sterling, Kansas) on the gridiron.
---
Employment and Labor in Agriculture: What's Happening Now, What Lies Ahead
October 16, 2017
Immigration reform is again at the forefront. The impact of the changing legal landscape is important for all employers and employees, especially those in labor-intensive industries such as agriculture.  Prudent employers must keep abreast of the changing legal environment and stay one step ahead to avoid time-consuming and expensive litigation and audits.
This webinar reviewed 2017 legal and policy developments and their impact on ag employers. Speakers discussed what ag employers might expect in 2018 and beyond.
Speakers: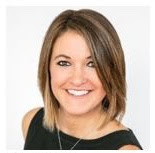 Kristi J. Boswell serves as Senior Advisor to U.S. Secretary of Agriculture Sonny Perdue on workforce issues.  Prior to her recent appointment, Boswell served as American Farm Bureau director of congressional relations, where she also focused her work on farm labor.  Boswell spoke at the 2015 AALA Agricultural Law Educational Symposium in Charleston, South Carolina on immigration policy as it affects agriculture, and she spoke at the AALA 2017 symposium in Louisville, Kentucky.
Boswell grew up on a farm in southeastern Nebraska where her family raised corn and soybeans. She holds a bachelor's degree in agricultural economics from the University of Nebraska-Lincoln and is a graduate of the University of Nebraska's College of Law. Boswell has been a member of the AALA since 2015.
Immediately after law school, Boswell practiced corporate defense litigation at Stinson Morrison Hecker LLP and worked as a political aide for a Nebraska State Senator Pam Redfield. One of her first jobs was serving as the Ag Youth Coordinator for the Nebraska Department of Agriculture.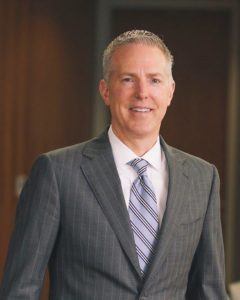 Mark A. Fahleson is a partner with the law firm of Rembolt Ludtke LLP in Lincoln, Nebraska.  Fahleson is a 1989 graduate of the University of Nebraska-Lincoln (Agricultural Honors) and graduated with high distinction in 1992 from the University of Nebraska College of Law, where he served as Editor-in-Chief of the Nebraska Law Review.  He served as a judicial clerk for the Hon. D. Nick Caporale of the Nebraska Supreme Court and practiced employment and labor law in Omaha before becoming Legislative Director and later Chief of Staff to Rep. Jon Christensen (R-NE) in Washington D.C.  Fahleson has served as adjunct faculty at the University of Nebraska College of Law, teaching employment law, and is the past Chair of the Employment and Labor Law Committees for DRI and the International Association of Defense Counsel.  Fahleson's current practice centers on employment and labor law, government relations and agricultural law. He spoke on employment law issues at the 2017 AALA symposium in Louisville, Kentucky.