AALA Member in the News: Mike Traxinger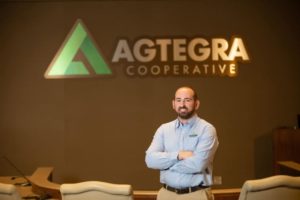 Congratulations to our AALA member Mike Traxinger – Agtegra Cooperative
(This story was originally published in www.vanguardlawmag.com)
Mike Traxinger's world went whizzing by him at the age of 13. Sliding across the 4-H showgrounds on his belly, he had a mouthful of dirt and was desperately clinging on to other end of the rope around his prized heifer as she dragged him back to the barn.
The moral of the story, of course, is that when life gets tough, you gotta hang on. Tight.
CLICK HERE FOR THE FULL PUBLISHED STORY!