2017 Candidates for President-elect and AALA Directors
AALA Members can now vote in the 2017 Election for President-elect and AALA Directors until 11:59 p.m. on August 15, 2017.
A link to the ballot can be found here.
Members will need their login credentials to vote. If you need to reset your username and/or password, please click on this link prior to voting.
For any other questions please contact AALA Executive Director Maureen Kelly Moseman by filling out this form.
Candidate for President-Elect:
AMBER S. MILLER
Amber S. Miller is a partner with Crenshaw, Dupree & Milam, LLP, specializing in agricultural law, business and commercial law and litigation, civil litigation, administrative law, and water law. Miller brings her experience in private practice, agricultural policy, and government service to the firm. Prior to joining CD&M, Miller's private practice experience includes working at Brady & Hamilton, LLP in Lubbock, Texas as well as Thompson & Knight, LLP in Houston, Texas. Amber has consistently worked with agricultural policy in both private practice and in government service, with her government service work including serving as Deputy Secretary and General Counsel for the South Dakota Department of Agriculture and Agricultural Policy Advisor for South Dakota Governor Mike Rounds. Amber has been licensed to practice law in the state of Texas for over ten years, after receiving her J.D., with high honors, from Drake University, Des Moines, Iowa, in 2005. Amber also holds a M.S. in Animal Science, Meat Science emphasis from Colorado State University, and a B.S., magna cum laude, in Animal Science from Texas Tech University.  Amber has been an active member of AALA since 2003, serving a variety of roles within the organization, including serving on the Program Planning Committee, serving as the Awards Committee Chairman, as well as serving on the AALA Board of Directors. Amber has also served as a speaker at the annual AALA symposium.
Candidates for AALA Director Position 1: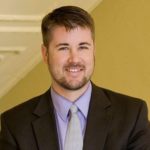 A. BLAIR DUNN
A. Blair Dunn, Esq. is a founding partner of Western Agriculture, Resource and Business Advocates, LLP.  Prior to founding WARBA, Blair was a solo practioner concentrated in banking, water, real estate, conservation, agriculture, and natural resources transactions and litigation.  Blair has also served as the General Counsel and Director of Agricultural Policy for the South Dakota Department of Agriculture, as well as the Chief Legal Counsel for the New Mexico water rights brokerage firm of WaterBank.  Blair grew upon on farms and ranches in Southern New Mexico and received an undergraduate degree in Geology from New Mexico State University.  Blair has served as chairman of the AALA Awards Committee and was the local co-chairman of the planning committee for the 2014 Annual Symposium in Albuquerque, New Mexico.  He has been a member of the AALA since 2007.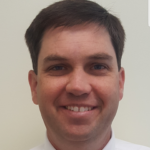 SAMUEL PRIM, III
Samuel Prim is a private practice attorney and partner in Prim & Mendheim, LLC, located in Dothan, Alabama. Samuel practices in the areas of real estate, creditor collections, agricultural and farm law, general business, and general litigation. Samuel's agricultural and farm law practice consists of representing local farmers in the Tri-State's area of Alabama, Florida, and Georgia, as well as family-owned ag and farm supply businesses. This practice includes the breadth of simple pasture leases for individuals to representation of farmers in crop insurance claims and farm equipment breach of warranty claims.
Samuel is currently serving on the AALA's Conference Planning Committee for the 2017 Symposium in Louisville, Kentucky. He has also previously served on the Georgia State Bar's Ag Law Section Committee, where he helped organize and host several CLE programs at Mercer University's Walter F. George School of Law. Samuel grew up in Dothan, Alabama, attended Auburn University where he received a Bachelor of Science in Agronomy & Soils, and then received his Juris Doctorate at the University of Alabama School of Law. In addition to practicing law, Samuel also operates a cotton, peanut, and vegetable farm in Gordon, Alabama, located on the banks of the Chattahoochee River about 3 miles north of the Florida-Alabama line.
Candidates for AALA Director Position 2: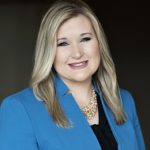 ERIN HERBOLD-SWALWELL
Erin Herbold-Swalwell practices primarily in the areas of agricultural law, estate planning and business succession planning. Prior to joining the private practice of law, Erin was the Staff Attorney at the Iowa State University Center for Agricultural Law and Taxation where she assisted farmers and conducted research, writing, and public speaking in several areas of agricultural law. Erin has also served as chair of the Iowa State Bar Association's Agricultural Law Section. Raised on a family farm near Mingo, Iowa, Erin continues to be involved with farming and agriculture. Erin enjoys giving back to the community and spending time with her family.
Erin has been a member of AALA since 2007, has presented at the annual symposium on estate planning and succession planning topics, and has served on the conference planning committee for the annual symposium.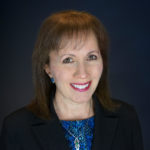 RUTH A. MOORE
Ruth A. Moore is the Executive Director of Cornell Cooperative Extension Dutchess County, New York, where she leads a talented staff in advancing CCEDC's mission to deliver quality research-based educational programs that help build strong, healthy youth, adults, families and communities while enhancing the economic, social, agricultural and natural resources of Dutchess County.
From 2007–12, Ruth served as General Counsel to the New York State Department of Agriculture and Markets, advising the Commissioner and Department staff on matters ranging from farmland protection measures to agricultural nonpoint source pollution control to food safety and security requirements. Her other positions in New York State government have included Deputy Commissioner for Natural Resources and Water Quality at the Department of Environmental Conservation; First Deputy Commissioner at the Department of Agriculture and Markets; and Associate Attorney at the Department of Agriculture and Markets, handling legislative matters and successfully defending against several legal challenges to the State's Right to Farm laws.
Ruth is the author of numerous articles concerning agricultural protection and environmental issues.   She received her B.A. magna cum laude in French from the University of Rochester and her Juris Doctor from the Boston University School of Law.  Ruth is a member of the New York State Bar Association, serving on the Environmental Section's Executive Committee and as co-chair of the Agriculture and Rural Issues Committee from 2006-2017.  In 2016, she received the NYSBA Environmental Section Council Award.  Ruth was recently appointed to the NYSBA Lawyers in Transition Committee.
Ruth is a longstanding member of the American Agricultural Law Association.  In 1995, she presented at the Anglo-American Agricultural Law Symposium in Oxford, England, co-sponsored by AALA.  She also presented at the AALA Symposium in Nashville in 2012.  Ruth served on the AALA Board of Directors in 2012, and currently serves on the Membership Committee.