AALA Announces New Executive Director
Scott Heidner names New Executive Director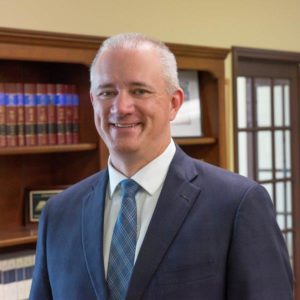 The American Agricultural Law Association (AALA) is excited to announce that it has recently selected Scott Heidner, of Braden Heidner Lowe, to serve as its next Executive Director. Mr. Heidner officially started on April 15, 2019.
The Executive Director position was vacated last fall, after former Executive Director Maureen Kelly Moseman notified AALA's Board that she was departing to pursue other professional opportunities.  Since then, Dillon Law, P.C., in Sumner, Iowa, led by AALA members Pat Dillon and Jill Dillon, has served as AALA's Interim Executive Director, providing assistance and administrative support to AALA's Board of Directors and its membership during this transition period. In January, AALA's Board of Directors launched a national search for its Executive Director, and received an incredible amount of interest, with 43 applications submitted for the position. The Board conducted an initial round of virtual interviews, followed by a final round of in-person interviews earlier this spring.
"We received a remarkably strong set of applications for the Executive Director position, and we are excited to bring Scott Heidner and Braden Heidner Lowe to AALA. Scott's experience as an Executive Director for groups like AALA, coupled with the full-scale association management services that Braden Heidner Lowe can provide will be an incredible asset to AALA. Please join me and the entire AALA Board in welcoming Scott to AALA!" stated AALA President Amber Miller.
Scott Heidner is the Senior Vice President of Braden Heidner Lowe & Associates, working in their Topeka, KS headquarters.  Scott has almost 20 years of experience as an Executive Director for not-for-profit professional and trade associations.  He is a graduate of the University of Kansas (Political Science) and the University of Kansas School of Law.  Scott has extensive experience in all aspects of association management, including onboarding large associations undergoing a leadership transition just as AALA is doing at this time.
Braden Heidner Lowe is a full-service association management and government affairs firm.  They represent clients throughout North America, including state, regional, national and international associations.  They have been serving clients for several decades in all aspects of association management, including membership retention and growth, event planning, financial and strategic planning, websites and social media, and much more.  They have offices in Topeka, KS and Jefferson City, MO.