AALA Announces Newly Elected Members of the Board of Directors
Congratulations to the newly elected President-elect Amber S. Miller, and newly elected directors Blair Dunn and Erin Herbold-Swalwell! They will all take office in October of 2017.
Thank you also to all of the candidates for putting there name up for nomination during this year's election. We appreciate the nominees and the many volunteers who devote service to the AALA.
If you would like to volunteer for a committee or to serve on our Board of Directors in future years, please click here to email our Nominations Committee Chairperson, Anne "Beth" Crocker, Past-President of the AALA.
President-elect Amber S. Miller
Term expires 2020
AALA President-elect Amber S. Miller is a partner with Crenshaw, Dupree & Milam, LLP, in Lubbock, Texas, specializing in agricultural law, business and commercial law and litigation, civil litigation, administrative law, and water law. Miller brings her experience in private practice, agricultural policy, and government service to serving the AALA. Prior to joining CD&M, Miller's private practice experience includes working at Brady & Hamilton, LLP in Lubbock as well as Thompson & Knight, LLP in Houston, Texas. Her agricultural policy and government service work includes serving as Deputy Secretary and General Counsel for the South Dakota Department of Agriculture and Agricultural Policy Advisor for South Dakota Governor Mike Rounds. Miller has been licensed to practice law in the state of Texas for over ten years, after receiving her J.D., with high honors, from Drake University, Des Moines, Iowa, in 2005. Amber also holds a M.S. in Animal Science, Meat Science emphasis from Colorado State University, and a B.S., magna cum laude, in Animal Science from Texas Tech University.  Amber has been an active member of AALA since 2003, serving on the Program Planning Committee, speaking at the annual AALA Symposium, serving as the Awards Committee Chairman, and previously serving on the AALA Board of Directors.  As President-elect Miller will plan the 2018 annual symposium in Portland, Oregon which takes place October 25 – 27, 2018. Please click here if you would like to volunteer to participate in the 2018 program planning committee.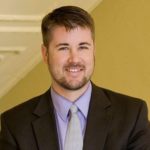 AALA Director A. Blair Dunn
Term expires 2020
A. Blair Dunn, Esq. is a founding partner of Western Agriculture, Resource and Business Advocates, LLP in Albuquerque, New Mexico.  Prior to founding WARBA, Blair was a solo practioner concentrated in banking, water, real estate, conservation, agriculture, and natural resources transactions and litigation.  Blair has also served as the General Counsel and Director of Agricultural Policy for the South Dakota Department of Agriculture, as well as the Chief Legal Counsel for the New Mexico water rights brokerage firm of WaterBank.  Blair grew upon on farms and ranches in Southern New Mexico and received an undergraduate degree in Geology from New Mexico State University.  Blair has served as chairman of the AALA Awards Committee and was the local co-chairman of the planning committee for the 2014 annual symposium in Albuquerque, New Mexico.  He has been a member of the AALA since 2007.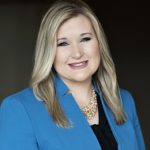 AALA Director Erin Herbold-Swalwell
Term expires 2020
Erin Herbold-Swalwell practices primarily in the areas of agricultural law, estate planning and business succession planning. Prior to joining the private practice of law, Erin was the staff attorney at the Iowa State University Center for Agricultural Law and Taxation where she assisted farmers and conducted research, writing, and public speaking in several areas of agricultural law. Erin has also served as chair of the Iowa State Bar Association's Agricultural Law Section. Raised on a family farm near Mingo, Iowa, Erin continues to be involved with farming and agriculture. Erin has been a member of AALA since 2007, has presented at the annual symposium on estate planning and succession planning topics, and has served on the conference planning committee for the annual symposium.