AALA Member in the New: Tony Francois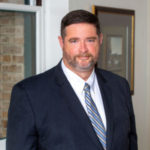 Tony Francois
SD Farmer Sues USDA on Wetlands Battle
(this story was originally published here)
LINCOLN, Neb. (DTN) — For more than a decade, Minor County, South Dakota, farmer Arlen Foster has fought a USDA wetland determination that a puddle in the middle of one of his fields is a wetland. The agency refused to reconsider when Foster presented new evidence in 2020 that may have proven to the contrary.
The third-generation farmer is once again suing the agency, asking a federal court on Wednesday to declare the Swampbuster Act violates the Constitution.
Because of the determination that field is a wetland, Foster would not be eligible for farm programs if he farmed the land.
Foster has been battling USDA's wetland determination on an 0.8-acre tract of land since 2008. USDA declared it a wetland in 2011 based on an agency process and Foster convinced even the Supreme Court to review the determination.
New evidence emerged in 2020 showing a tree belt installed on his farm by his father in 1936 is what has caused massive snow piles in the field. The yearly spring melt has created a perpetual puddle.
Foster presented the evidence to USDA in April 2020, but the agency declined to update its 2011 determination, which hasn't allowed him to farm the ground.
"This case is about whether the USDA can require farmers to keep seasonal mud puddles muddy as a condition of being eligible for farm programs, and about whether the NRCS can ignore its legal obligations to review outdated farm wetland certifications in light of new information," Pacific Legal Foundation Senior Attorney Tony Francois told DTN.