AALA Member in the News: Anne Hazlett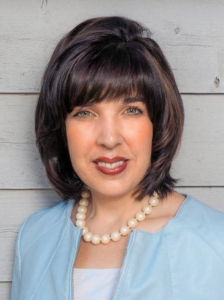 U.S. Secretary of Agriculture Sonny Perdue has named AALA Member Anne Hazlett, Chief Counsel to the Majority on the U.S. Senate Committee on Agriculture, Nutrition, and Forestry, to lead the Rural Development agencies at the U.S. Department of Agriculture (USDA).  Hazlett now serves as Assistant to the Secretary for Rural Development, and oversees the Rural Utilities Service, the Rural Business Service, and the Rural Housing Service within USDA and reports directly to the secretary.  The announcement of Hazlett's position is part of a realignment of USDA announced by Perdue in May.
"With this addition to USDA Rural Development, rural America will have a seat at the main table and have walk-in privileges with the secretary on day one," Perdue said.  "With her background of advising the Senate committee overseeing agricultural and rural development issues, Anne Hazlett comes with a depth of knowledge and experience perfectly suited to her role in helping to restore prosperity to rural America.  We are excited to have her aboard."
"Small towns and the people who call them home have been my life's passion," Hazlett said.  "It is with great enthusiasm and a deep commitment to rural America that I am eager to get to work at USDA and be a partner in crafting solutions to the significant challenges these communities face from economic opportunity to infrastructure, quality housing, and addiction."
An Indiana native, Hazlett has worked on agriculture and rural issues for over fifteen years.  Working in both the U.S. House and Senate, Hazlett has most recently served as Republican Chief Counsel for the Senate Committee on Agriculture, Nutrition and Forestry where she was an advisor on many issues impacting rural America from Farm Bill programs to broadband and child nutrition.  In addition to her public service in Washington, Hazlett was the Director of Agriculture for her home state where she managed the Indiana State Department of Agriculture and was an advisor to Indiana Governor Mitch Daniels on agriculture and rural issues.  Further, she served as Chief of Staff to Indiana Lt. Governor Becky Skillman where she assisted in the creation of the state's first Office of Community and Rural Affairs, an agency devoted to providing financial and technical assistance to rural communities, and supervised management of the state's housing finance, energy, and tourism agencies.  Hazlett has also worked in private law practice where she advised clients on agriculture and environmental regulatory matters.
Hazlett is a graduate of Kansas State University, graduating Magna Cum Laudewith a Bachelor of Science degree in agricultural communications.  She earned her J.D. from Indiana University and a L.L.M in Agricultural Law from the University of Arkansas in Fayetteville.  Hazlett is former chairperson of the AALA Membership Committee, a former member of the AALA Board of Directors, and has been a frequent speaker at the annual AALA symposia.