AALA Member in the News: Kitt Tovar Jensen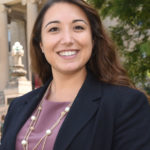 Kitt Tovar Jensen
It's time to reform the meatpacking industry, farmers say
(this story was originally published here)
The Senate Agriculture Committee plans a hearing Wednesday on how meatpackers buy cattle and whether those practices raise the cost of some favorite barbecue meats.
Many in Washington are pushing for an overhaul of the $213 billion sector, and the Department of Agriculture has already announced changes to the rules governing how big meat processors pay farmers.
Retail meat prices have remained high since the pandemic started because of limited processing capacity and high demand.
That's great news for the companies that dominate the meat-processing space, like JBS, Smithfield and Tyson. For farmers? Not so much.
"Farmers don't usually complain about this kind of thing unless the numbers are on their side," said Stephanie Mercier, with the Farm Journal Foundation.