AALA Recognizes Outgoing Directors
AALA recognized and thanked two outgoing directors at the 2016 AALA Annual Educational Symposium. Shannon Ferrell and Ray Starling have volunteered their time by serving a three-year term on the Board of Directors of AALA. During their term, both directors have continued to strengthen AALA and improve the value that the organization provides to its membership.
"Both Ray and Shannon have generously contributed their time, generated solution based ideas, and thoughtful discussion through their time in the AALA," said Beth Crocker, outgoing AALA president.   "I especially appreciate their whole hearted support and participation throughout the years during teleconferences, via email and most importantly going above and beyond at the AALAAnnual Educational Symposiums to be present, to pitch in and to always have a positive "can do" attitude.  Both Ray and Shannon are top notch ambassadors of AALA, always ready, willing and able to share the benefits of the organization and to encourage others to learn more about AALA and it's great members."
Please join us in thanking Shannon Ferrell and Ray Starling for their dedication, contributions and service to AALA.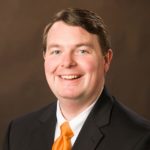 Shannon Ferrell
Director, 2013 – 2016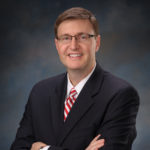 Ray Starling
Director, 2013 – 2016