Featured Member: Adam J. Levitt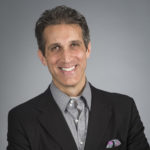 Employer: Founding Partner, DiCello Levitt & Casey LLC
Education and Work Experience:
Columbia College, Columbia University, A.B., magna cum laude (1990)
Northwestern University School of Law, J.D. (1993)
How did you get interested/involved in agriculture law?
My entry point into agricultural law occurred in 2000, when I filed the cases that ultimately became In re StarLink Corn Products Liability Litig., MDL No. 1403 (N.D. Ill.).  Those cases pertained to Aventis CropScience's contamination of the U.S. corn supply with StarLink, a genetically modified corn seed that was authorized for commercialization in the U.S. markets under a strict limited registration, which, as alleged in the complaint, they failed to follow.  Since that time, a substantial portion of my practice has been devoted to farming and agricultural litigation matters (see below).  I have also written law review articles concerning key issues in agricultural litigation: "The Gift That Keeps on Giving: Price Overhang Damages in Commodity Crop Cases," 51 Val. U. L. Rev. 375 (2017) (co-authored with Russell L. Lamb); and "Agricultural 'Market Touching': Modernizing Trespass to Chattels in Crop Contamination Cases," 38 U. Haw. L. Rev. 409 (2016) (co-authored with Nicole Negowetti), the latter of which AALA honored with its 2017 Professional Scholarship Award.
What is your current role and what type of work are you doing for agriculture?
I have served as co-lead counsel in three of the largest biotechnology class actions in history, recovering more than $1.7 billion for class members:  In re Genetically Modified Rice Litig., MDL No. 1811 (E.D. Mo.) (securing settlements exceeding $1.1 billion); In re Imprelis Herbicide Marketing., Sales Practices, and Products Liability Litig., MDL No. 2284 (E.D. Pa.) ($550 million settlement); and In re StarLink Corn Products Liability Litig., MDL No. 1403 (N.D. Ill.) ($110 million settlement).  I currently represent a broad range of stakeholders across the U.S. agricultural industry in a variety of potential and pending cases.
What are some of the challenges and opportunities you see in your job and the ag law profession?
Well, as an attorney who devotes the majority of his practice to plaintiffs'-side litigation, the challenges are many and constant.  Frankly, in the current political climate, the assaults on farmers' rights, consumers' rights, shareholders' rights, and small business' rights, are more acute than ever before.  With the ongoing efforts to strip hardworking Americans of their Seventh Amendment rights and to restrict access to justice, we find ourselves challenged every day.  The fight is important, however, and we're on the right side of it, so we keep doing it.  The challenges specific to agricultural law include each of the foregoing points, but are heightened by the rapid consolidation in the industry and the efforts of the large biotechnology companies to effectively own nature, increasing input prices and creating situations where farmers are perpetually at risk of loss due to industry carelessness and the desire to be first, rather than right.
When did you join, why did you join the AALA and what keeps you active in the organization?
I joined AALA several years ago, because I believed it was important to join and support an organization devoted to issues that comprise a substantial part of my legal practice.  I remain an active member to help AALA continue its mission.