Featured Member: Amy Swanson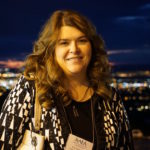 Employer: Lawler & Swanson, P.L.C.
Education and Work Experience: J.D., Drake University Law School (1994); B.A., University of Iowa (1990).  I have been in private practice for 22 years.
How did you get interested/involved in agriculture law?  My first day working as an associate with Tom Lawler included the preparation of several farm income tax returns.  Since I was a city girl, I had to have a primer on the names of the different farm animals because "cow" didn't cover it.  Then I met and married a local farmer so my interest in agricultural law became personal.
What is your current role and what type of work are you doing for agriculture?  I represent farmers handling real estate transactions, preparing farm income tax returns and estate planning.
What are some of the challenges and opportunities you see in your job and the ag law profession?  I see succession planning for farmers as both a challenge and an opportunity.  My clients talk about planning for the future but it is sometimes difficult for them to take any action.  They can also get frustrated by all of the different planning options that are available.  I often spend a lot of time talking about their goals so we don't lose sight of what's important to them.
When did you join, why did you join the AALA and what keeps you active in the organization? I joined AALA when my law partner became President of the organization.  He had such close friendships with members and enjoyed the conferences at all the different locations. I quickly became involved and thoroughly enjoy all of the people I have met.
Past/current volunteer roles for AALA:
Former President – AALA
Former Director -AALA Board of Directors
Current Chair – Ad Hoc Conference Review Task Force