Featured Member: Anne E. "Beth" Crocker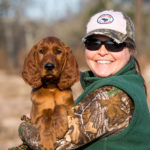 Employer:   Clemson University
Education and Work Experience:
B.S. – Animal Science, Clemson University
J.D. – Drake University in Des Moines, Iowa
LL.M in Food and Agricultural Law – University of Arkansas, Fayetteville
Associate, private practice – Sutton & Associates, Homerville GA (2002 – 2003)
General Counsel – South Carolina Department of Agriculture, Columbia, SC (2003-2013)
Assistant General Counsel – Clemson University, Clemson, SC (2013 – 2015)
Associate General Counsel – Clemson University, Clemson, SC (2015 – present)
Licensed in South Carolina and Georgia
How did you get interested/involved in agriculture law?
I've been passionate and interested in agriculture ever since I can remember.  I've always loved animals and wanted a farm.  I majored in animal science in college and I LOVED it!!!   Right after college, I learned about legal challenges that citrus growers face while working as an intern pulling soil samples and helping growers with pest control.  I was asking growers about areas where they needed help, and I had one in particular, an older, experienced gentleman named Norman Todd, who strongly suggested that I go into law to become a "lawyer for farmers" or to be an "ag policy maker."   I took his suggestion to heart and started looking into law school.  I heard about Drake University Law School and reached out to Professor Neil Hamilton.   Once at Drake, Professor Hamilton introduced me to AALA as a 1L and the rest is history, so to speak!  I knew I had found the way to provide service to the agriculture industry I am so passionate about!
What is your current role and what type of work are you doing for agriculture?
Currently I serve as one of 5 attorneys "in-house" at Clemson University, the public land grant institution in South Carolina.   My specific responsibilities are very diverse and include working with the Dean and Vice President of the College of Agriculture, Forestry and Life Sciences (CAFLS), as well as working with the regulatory division of Public Service & Agriculture which includes statewide regulatory oversight for:
the State Veterinarian and livestock & poultry heath and disease management;
meat inspection and regulation;
pesticide and fertilizer regulation; and
plant pest and disease regulation, including seed certification and nursery/sod regulation.
In addition, I serve as lead attorney in our office for Clemson University's real property transactions (sales, leases, gifts, easements, etc.), state government review (legislation and regulations), review of research agreements and procurement agreements related to state legal restrictions; drones; and software license review.
What are some of the challenges and opportunities you see in your job and the ag law profession?
To me, one of the biggest challenges is helping and advising clients to understand the benefits and the risks of increased technology whether they are collecting and holding data for customers or managing personally identifiable information of their customers.  There are many issues requiring education so they understand: which data is being collected from them regarding their farming practices and business practices; where their information is stored; how they access it if there's a problem (bankruptcy, system goes down, data stored in another country and there's a riot, etc.)   Farmers have been and will likely continue to embrace technology, and we as attorneys need to learn and understand the risks associated with the technology so that we can advise them appropriately.
Why did you join the AALA and what keeps you active in the organization?
As someone who specializes in agricultural law who does not have peers nearby who also practice regularly in agricultural legal issues (although I believe that is changing), the AALA has been a lifeline for me to network and interact with other agricultural legal professionals.    I have been flattered and humbled by the requests by AALA members encouraging me to serve in a leadership capacity in the organization, and it has been an honor to provide the time and service on the Board and as an Officer.   It is my hope that this organization will be able to grow and sustain itself so that it may serve other agricultural legal specialists for many, many years to come.