Featured Member: Bill Chaney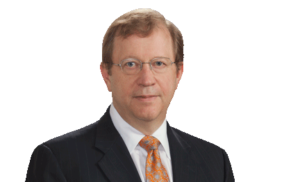 Employer: Gray Reed & McGraw LLP
Education and Work Experience:
J.D., Southern Methodist University Dedman School of Law (1977)
B.A., Trinity University (1974)
How did you get interested/involved in agriculture law?
My interest in agricultural law was an outgrowth of work in the early to mid-2000s in spray drift claims for tomato and vegetable producers against BASF for damage caused by its FACET® herbicide.  In 2006, I had the opportunity to represent producers and exporters in claims against Bayer for contamination of the long-grain rice market.  I tried four jury trials in the LLRICE litigation and served on the Court-appointed Plaintiffs' Executive Committee in the multidistrict litigation in St. Louis federal court.
What is your current role and what type of work are you doing for agriculture?
Most recently, I served as one of four co-lead, class counsel for producers and exporters in the Kansas City, federal court MDL against Syngenta for contamination of the corn market with its Viptera and Duracade products.  I'm the leader of my firm's Agriculture Industry Team, which focuses on understanding and serving the unique legal needs of the industry as a whole. As a full-service firm, we can help farmers, landowners and agribusiness clients with everything from succession planning to commercial litigation.
What are some of the challenges and opportunities you see in your job and the ag law profession?
The sheer breadth of ag law possess daunting challenges and great opportunities.  Agriculture law today touches on most areas of private practice – everything from tax, estate planning, real property transactions, water and environmental law, to complex litigation.    My firm, for example, has represented producers in GMO market loss litigation, families in succession planning for their farms and ranching operations, processors and exporters that face day-to-day business challenges, including maintaining valuable export markets.  Whether as a solo practitioner or as a member of a larger firm, today's ag law practitioner must have the expertise to address many interrelated issues, and the resources to draw upon when faced with issues beyond the practitioner's experience.  In order to effectively provide this representation, today's practitioner must not only know the law, but also have a keen awareness of the multitude of the policy, regulatory, business and transactional issues those clients face.
When did you join, why did you join the AALA and what keeps you active in the organization?
I joined AALA in 2012 after the LLRICE settlement and attended that year the annual symposium in Austin, Texas.  I wanted to build on my experience in that case and expand my knowledge of the agricultural field to better serve my firm's clients.  That first symposium in 2012 convinced me that the breath of the ag field required an organization such as AALA to share experiences and expertise.  I have not been disappointed in any of the symposiums I have attended and learned something in each that I could apply and better represent my clients.