Featured Member: Marisa Bocci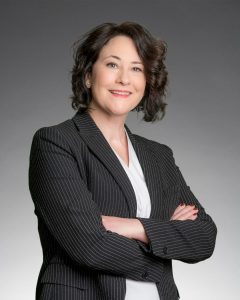 Current employer: K&L Gates LLP
Education and work experience:  Graduate of Cardozo School of Law (2005); went to Hampshire College for my undergraduate, with a concentration in Anthropology & Media Studies
AALA leadership roles: Past Member of the Education Symposium Committee; Co-Chair of the Strategic Alliance Committee
How did you get interested/involved in agricultural law?
I was working as in-house counsel, and my duties involved legal support for an international farmland portfolio.  While I was in-house, I handled farmland leasing, direct farm operations, food packing and processing, and grain conditioning/grain elevator operations.
What is your current role and what type of work are you doing?
I'm a partner at K&L Gates, working in the Seattle office. I'm also the co-chair of our agribusiness and food/beverage industry groups.  I do mostly real estate transactional work for institutional agribusiness investors, whether buying, selling, or leasing (or some combination of the three). I also advise clients on operational matters involving agribusiness assets.  Part of my practice involves AFIDA, Reclamation Water, and other federal regulatory matters that impact ownership or operation of farmland.  Finally, I help clients with joint venture and corporate transactions in the food processing/packing/sales sector.
What are some of the challenges and opportunities you see in your job and the ag law profession?
For the institutional market, deal "norms" and transaction structures are still evolving as new investors look to participate in agricultural asset class (e.g., pension funds, private equity, family offices, and others). Accordingly, clients expect that their counsel understands the industry and keeps up with market trends. Also, I really enjoy large portfolio transactions, where a number of farmland assets are sold at one time (often in an auction environment): these larger deals may become more common as parties seek an efficient way to buy and sell property.
How does AALA help or provide benefit to your profession or current role?
I really enjoy the opportunity to get to know and network with agriculture lawyers from across the country.  I work with a large number of AALA members, and we enjoy using the conference as an annual opportunity to meet up in person. When I need advice in a certain jurisdiction, I can turn to a ready set of local counsel relationships with specific agribusiness sector experience.
What is one of your favorite AALA memories or experiences?
In Omaha (2010), I rode the hotel elevator multiple times with Joel McKie (an AALA member from Georgia); the elevator kept going up and down, and to multiple floors (and chatting during the long ride).  About a month later, I ended up working with him as local counsel on a matter.  We still work with each other (with a mutual client), and we've referred work back and forth over the years.  That initial elevator ride turned into 10+ years of a great professional relationship.