Featured Member: Marne Coit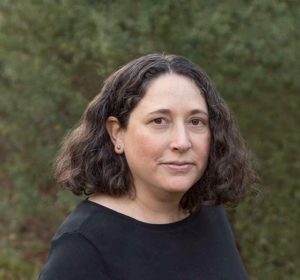 Current employer: 
NC State University
Education and work experience:
LLM in Food & Agricultural Law, University of Arkansas School of Law
JD and MSEL, Vermont Law School
BA, Emory University
AALA leadership roles:
I have served on the Membership Committee, and have also served on the Conference Planning Committee for a number of years.
How did you get interested/involved in agricultural law?
When I went to law school I knew that I wanted to focus on farming and had already been involved in food systems work. I wanted to learn more about the laws and policies that shaped agriculture and food systems.
What is your current role and what type of work are you doing?
I am currently on the faculty at NC State University where I teach food, agricultural, and hemp law. The agricultural law class I teach was the first class to be certified by Quality Matters (QM) at the university. QM is a nationally recognized certification for online courses. The knowledge gained during the certification process has served me well during the pandemic, when all classes moved online.
I also work for NC State Extension and run the Extension hemp law program. Hemp is one of the most interesting – and challenging – areas of law that I have worked in.
Another big project that was completed recently was the publication of the book Food Systems Law: An introduction for non-lawyers, which I co-authored with fellow AALA member Ted Feitshans.
What are some of the challenges and opportunities you see in your job and the ag law profession?
One of the biggest challenges is getting more undergraduate and law school students involved in the profession. There is a great need for attorneys who understand food and agricultural law, which translates into opportunities for students who are interested in entering into this field.
How does AALA help or provide benefit to your profession or current role?
AALA provides access to a national network of industry leaders and professionals in food and agricultural law. The members of AALA are a wealth of knowledge.
What is one of your favorite AALA memories or experiences?
What I enjoy most about AALA are the annual conferences, which provide an opportunity to spend 3 days with others who are passionate (and well versed) in food and agricultural law.