Featured Member: Neal Rasmussen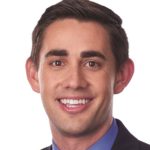 Employer:
Lindquist & Vennum LLP
Education and Work Experience:
Kansas State University, B.S. in Geography
University of Minnesota Law School, J.D.
How did you get interested/involved in agriculture law?
Growing up with grandparents who were farmers and ranchers in Kansas, I have always had an interest in agriculture and the agriculture industry. However, my interest in agricultural law didn't peak until I began working in the legal department of Land O'Lakes, Inc. for two years during my time in law school. While at Land O'Lakes I was exposed to numerous issues relating to agricultural law and began to see how much agriculture and law interrelate. This exposure lead me to research and write an article for the University of Minnesota Journal of Law, Science & Technology regarding the legalities of using data produced by precision agriculture in the commodities futures market and the ownership of such information. I see agricultural "big data" as a new frontier in the legal community and enjoy keeping up with developments in this area.
What is your current role and what type of work are you doing for agriculture?
I am currently an associate attorney in the Business & Commercial Transaction group at Lindquist & Vennum in Minneapolis, Minnesota. I assist companies that are acquiring, selling, reorganizing and merging their businesses and advise clients on day-to-day legal and business matters.
In my time at Lindquist I have been able to assist agricultural cooperative corporations with various legal matters and continue to learn about the industry. While my exposure to agricultural law has been limited to this point, I look forward to continuing and expanding my work with individuals and entities involved in agriculture.
In addition, through my previously mentioned article I was connected to AALA and received the 2016 Student Scholarship Award for my article. After receiving this award and learning more about AALA, I joined AALA as a member and hope to be involved in the organization going forward.
What are some of the challenges and opportunities you see in your job and the ag law profession?
With all of the new technology and innovations happening in agriculture, I see a lot of room for growth and learning. Many of these technologies have never been seen before and many clients are learning how to deal with them, and their legal consequences, on the fly. While this is a challenge, I also see this as an opportunity to continually learn and be able to inform clients as quickly as possible so they are in the best position to determine how to handle a matter they may have never dealt with before.  I think this is a very exciting time to be involved in agriculture, and I look forward to see how agriculture and agricultural law will evolve.