Featured Member: Tim Bernasek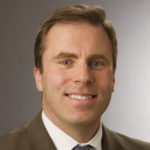 Education:  Willamette University School of Law, J.D., Atkinson School of Management, M.B.A., Willamette University, B.S., Business Economics, Salem, OR
Work: Private practice attorney at Dunn Carney, Portland, Oregon.  Head of the Dunn Carney's agriculture, food and natural resources team.  Bar certified in Oregon and Washington.  Legal counsel for Oregon Farm Bureau.
How did you get involved with ag law?
"I didn't have an ag background, but after my first year of law school, I threw my hat in the ring for an internship at Oregon Farm Bureau.  It was a fascinating opportunity for me to learn all these different sides of the law from the ag side.  That was 20 years ago, and I have been affiliated with Oregon Farm Bureau ever since.   In 2007, I jumped into private practice and am now representing a lot of individual farmers and ranchers as well as continuing to work for Farm Bureau."
Tell me about the law clinic you started.
"Lewis and Clark Law School, which is one of the top environmental and natural resource law schools in the country, is located here in Portland. They've long had an environmental law clinic where students are actually litigating cutting edge cases, representing environmental groups.  Some of my colleagues and I thought that was a great model at a great institution, but we wanted a counter point to represent farmers, timber owners, and miners the same way the environmental clinics worked.  That's where the Western Resources Legal Center came from."
"It gives law students the opportunity to learn and practice the law, get the skills, and represent real clients in agriculture and natural resources.  Sometimes the two clinics are on opposite sides of the same case, which gets interesting but its been a great program.  Western Resources Legal Center has been operating for over ten years now."
What are the current challenges in Ag Law?
"The increased complexity to the regulatory environment.  That maybe not unique to ag, but it certainly poses unique application to the ag sector.  For smaller, mom and pop, or family owned operations to continue to comply with all of the environmental, labor and land use regulations is going to be a challenge.  A lot of these rules are written in a way that would fit well for companies that have in-house counsels, human resource departments and environmental engineers on staff, but farmers and ranchers have to comply too.  From a lawyers perspective, that's the biggest challenge I see facing agriculture in the coming years."
What are the opportunities in agricultural law?
"The obvious opportunity is that we are in a growing world with amazing technological advances.  Food and fiber are still the most fundamental needs of society.  That's us."
"The innovation that I see my clients working on to become better operators coincides with a growing, global market in terms of the number of people our products can reach and in their ability to pay for those products.  That's a huge opportunity if we don't mess it up by over regulating ourselves, and creating trade situations that aren't favorable to our country."
Why are you involved with AALA?
"Our firm is decent sized and has a strong ag presence, so being involved with a strong, national organization like AALA is a natural fit.  It just makes sense for us to be part of AALA."
"The programming of AALA has improved and grown over the last years to provide a valuable mixture of academics, regulators and now private practitioners.  AALA provides fantastic, nuanced educational opportunities that you just can't get anywhere else.  I can go to real estate CLE's.  I can to go employment law CLE's.  But, to have them all of those topics with an agriculture focus has set AALA apart."
Why did Dunn Carney feel it was important to sponsor the Keynote Speaker at the Symposium this year?
"Because Justin Schneider asked me to.  Can I say that?"
"Why are we supporting the symposium?  I guess the simple answer is that Dunn Carney is all in.  We're a medium sized firm in Portland, OR that has put a lot of energy into the ag and natural resources industry.  We're proud and privileged to represent so many ag clients.  There's a need for the kind of agriculture specific programming that AALA provides and it benefits our firm in a big way.  Dunn Carney wants to contribute to that."