In Remembrance: Jake Looney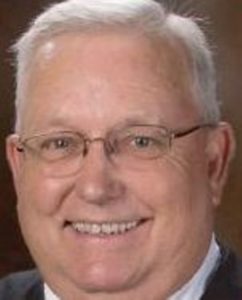 It is with regret and sadness that AALA mourns the loss of Jake Looney who was one of the founding members of the AALA and served as its President from 1983-1984. Mr. Looney received the AALA Distinguished Service Award in 1988, and served the association and its members in many ways. He died October 22, 2018 at the age of 74.
The University of Arkansas Law School hired Jake in 1980 to start the LL.M. Program. He established the Program and served as Director from 1980-1982. He served as Dean of the Law School from 1982-1990.
After stepping down as Dean, Jake returned to the law faculty, teaching in both the the J.D. and LL.M. Programs. He authored a number of agricultural law books and spoke at countless conferences. He left the law school to return to his home town and his beloved ranch in Mena, Arkansas. There, he returned to private practice and later served on the bench as Polk County District Court Judge.
Looney completed his undergraduate education at University of Arkansas in 1966, having also attended Southern Arkansas University. He then went on to complete two master's degree at the University of Missouri, one in 1968 and one in 1976. He received his J.D. from the University of Missouri – Kansas City, where he was on the law review, in 1971. Looney received a master's in 2008 and doctorate in 2012 from the National Judicial College/University of Nevada-Reno under a joint program for education of judges. He also earned a master's degree from the University of Arkansas.
A link to his obituary may be found here.
AALA members who know of a member's passing should email AALA's executive director.