In Remembrance: Philip E. Harris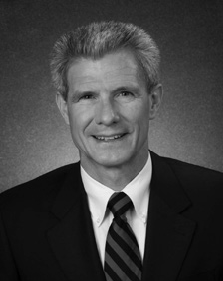 It is with regret and sadness that AALA mourns the loss of Philip E. Harris, a founder of the AALA who served as President from 1987 to 1988. Phil received the AALA Distinguished Service Award in 1998, and served the association and its members in many ways, including presenting annual plenary sessions on the complexities of agricultural taxation.
Phil had a long and distinguished career at the University of Wisconsin at Madison as a professor of agricultural and applied economics, and he most recently served as visiting professor the Center for Agricultural Law and Taxation at Iowa State University.
Phil was known for his national reputation among land-grant university agricultural tax specialists. His career included more than 37 years of experience with the University of Wisconsin at Madison in extension and research on business and tax issues important to agricultural producers. His extension program focused on farm income tax issues, farm business arrangements, farm transfer and estate planning.
He wrote or coauthored many books on agricultural tax and business issues, including, most recently, the 2016 National Income Tax Workbook published by the Land Grant University Tax Education Foundation.
Harris is an Iowa State alumnus, earning a bachelor's degree in economics in 1973. He earned both a master's in economics and Juris Doctor from the University of Chicago.
Phil died on January 12, 2018, and a link to Phil's obituary may be found here.
AALA members who know of a member's passing should email AALA's executive director.