October 2019 AALA Webinar
This webinar includes Jessica Horwitz, an international trade, customs and regulatory lawyer at Bennett Jones LLP in Toronto, Canada; Veronica Nigh, the International Trade and Resource Issue Economist for the American Farm Bureau Federation; and Megan Provost, Vice President of Policy and Programs at the Farm Foundation. Check out the three speaker synopses below to find out what they'll be discussing on the upcoming webinar- you won't want to miss out!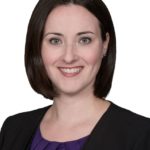 The USMCA and the US-Canada trade relationship:
In 2018, the NAFTA member states signed an updated version of NAFTA called the United States Mexico Canada Agreement (USMCA). This presentation will address the impact that the USMCA will have on agribusiness, including increased market access for dairy, poultry, egg and sugar containing products, protections for proprietary formulas in prepackaged products, geographic indication protections for wine and distilled spirits, equal treatment of grain grades, regulation of agricultural biotechnology and GMOs and other changes of interest including administrative provisions. Prospects and expected timing for ratification of the USMCA will also be discussed.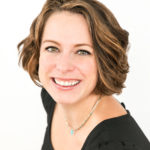 Certain foreign nations have targeted U.S. food and agricultural products with retaliatory tariffs since early 2018 in response to U.S. Section 232 tariffs on steel and aluminum imports and Section 301 tariffs levied on U.S. imports from China. As a result, U.S. shipments of products to countries with retaliatory tariffs have declined, reducing overall global demand for affected U.S. agricultural products and driving down the prices of U.S. agricultural commodities. USDA has undertaken two trade aid packages, one in 2018 valued at $12 billion and a second in 2019 valued at up to $16 billion to assist farmers in response to trade damage from continued tariff retaliation and trade disruptions. While these payments have not fully offset the impact of the trade disruption, they have been helpful for farmers trying to survive the downturn. Depending on the length and depth of the tariffs and the range of products affected, the long-run trade impacts could inflict further harm as U.S. competitor countries have an incentive to expand their agricultural production.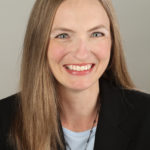 The United States and some of its key agricultural trading partners have been adopting tariff escalations and other trade barriers that could significantly alter some long-term trading relationships.  Actions on everything from higher tariffs on agricultural and non-agricultural products to the potential for trade sanctions and application of new sanitary/phytosanitary barriers all stand to impact long-term future trading relationships, changing the landscape for agricultural trade and potentially introducing farmers, agribusinesses, and food processors into a new era of market unpredictability.  Given these trade dynamics, a basic understanding of food and agricultural trade is critical.  Learn more about how Farm Foundation's Food and Agricultural Trade Resource Center can provide a solid foundation of basic trade education, as well as more detailed analyses of larger trade issues, which will support a quality dialogue on agricultural trade.