Webinar: The Impact of the Coronavirus on Food and Agriculture
The current pandemic is posing major challenge to the health and economic well-being of Americans. The food and agricultural sectors are helping to ensure a stable and safe food supply, but there are still many challenges up and down the supply chain. In this webinar, experts will discuss a wide range of timely issues regarding the pandemic and its impact on food and agriculture. Topics covered will include agricultural labor issues and immigration, the CARES Act, and the latest on how downstream sources, like grocers, are adapting to make sure consumers get access to food.
This webinar includes Doug Baker, Vice President, Industry Relations, FMI-The Food Industry Association; Brandon Dais, Partner, Phelps; and Joe Glauber, Senior Research Fellow, International Food Policy Research Institute.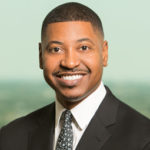 "Brandon Davis practices in the areas of labor and employment and business, employment-based and family-based immigration. His employment litigation practice includes representing employers in the defense of employment related claims, alleging retaliation, discrimination and workplace harassment under federal and state statutes. He also handles EEOC charges and other administrative complaints through the administrative and judicial process. He has also represented clients on a variety of human resource and risk management issues, and has assisted employers with implementing effective strategies and labor solutions. Mr. Davis also has an active litigation practice which includes litigation involving class actions, unfair trade practices, non-competition disputes, trade secrets disputes, contract disputes, wrongful termination and employment discrimination, state and federal wage and hour litigation and various commercial litigation matters. In this regard, Mr. Davis primarily represents clients in the oil and gas, agriculture, technology, health care and engineering industries."

"Joe Glauber is a Senior Research Fellow at the International Food Policy Research Institute in Washington, DC where his areas of interest are price volatility, global grain reserves, crop insurance and trade. Prior to joining IFPRI, Glauber spent over 30 years at the U.S. Department of Agriculture including as Chief Economist from 2008 to 2014. As Chief Economist, he was responsible for the Department's agricultural forecasts and projections, oversaw climate, energy and regulatory issues, and served as Chairman of the Board of Directors of the Federal Crop Insurance Corporation.
From 2007-2009, Glauber was the Special Doha Agricultural Envoy at the office of the U.S. Trade Representative where he served as chief agricultural negotiator in the Doha talks. He served as economic adviser at the so-called Blair House agreements leading to the completion of the Uruguay Round negotiations. He is the author of numerous studies on crop insurance, disaster policy and U.S. farm policy.
Dr. Glauber received his Ph.D. in agricultural economics from the University of Wisconsin in 1984 and holds an AB in anthropology from the University of Chicago. In 2012, he was elected Fellow of the Agricultural and Applied Economics Association."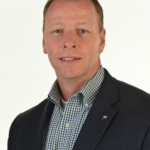 "Doug Baker is a food retail industry relations vice president for FMI where he facilitates professional, non-competitive collaboration among member communities across supply chain resilience, private brands, and technology issue areas.
Prior to FMI, Doug began his career in the food retail industry in 1984 with Fry's Food Stores. His 30+ years in food retail have included leadership roles at Fry's (a division of Kroger), Kraft/Nabisco and Federated Foods with focuses on retail operations, consumer packaged goods and private brand development and marketing."
To Register CLICK HERE