Upcoming Teleforum: Examining the Science and Legal Landscape of Dicamba
Examining the Science and Legal Landscape of Dicamba: Where we are and what's ahead
In this webinar, speakers will provide vital information useful for agricultural attorneys who are assisting clients with potential Dicamba issues for the next planting season, including:
An overview of Dicamba issues from a plant scientist's perspective, Dr. Kevin Bradley, University of Missouri
A summary of state and federal regulatory action taken to address Dicamba issues and an overview of the litigation landscape, Paul Goeringer and Kelly Nuckolls Winslow, University of Maryland Extension
A plaintiff attorney perspective on civil claims/lawsuits, Bill Randles, Randles & Splittgerber law firm, addressing the Bader Farms case and class action plaintiffs; and
A defense attorney perspective on civil claims and lawsuits, Liz Blackwell, Thompson Coburn, representing defendant Monsanto.
Friday, Feb 23, 2018, 1:00 – 2:45 pm CDT
AALA Members and nonmembers are welcome to participate.
There is no CLE credit offered for this FREE webinar.
Only AALA Members will be able to watch a video replay of the webinar posted to the Resources tab of AALA website.
Speakers: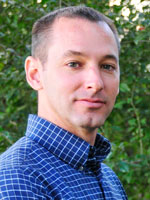 Kevin Bradley, Ph.D. serves on the faculty of the University of Missouri where he has extension and research responsibilities in the area of weed management in corn, soybean, wheat, pastures, and forages. Dr. Bradley also teaches a graduate level class in herbicide mechanism of action. In addition to evaluating new herbicides and weed management techniques, Dr. Bradley's applied extension and research program focuses on the development of programs for the prevention and management of herbicide-resistant weeds, on the interaction of herbicides and weeds with other agrochemicals and pests in the agroecosystem, and on the effects of common pasture weeds on forage yield, quality, and grazing preference. By far, the largest percentage of Dr. Bradley's research and extension efforts are directed towards the development of strategies for the management of glyphosate- and multiple herbicide-resistant weed biotypes. Specifically, he has conducted numerous surveys to characterize the prevalence of herbicide resistance in weeds like waterhemp, and to determine the effectiveness of future herbicide-tolerant crop technologies for the management of these troublesome species. Dr. Bradley earned his B.S. in Agriculture at Ferrum College and his Ph.D. in Plant Pathology, Physiology, and Weed Science at Virginia Tech.
Paul Goeringer is an AALA Member and Extension Legal Specialist at the University of Maryland where he specializes in legal risk management as it relates to agriculture. Previously Paul worked at the University of Arkansas where his legal research was focused in the areas of environmental compliance, right-to-farm laws, agricultural leasing laws, contracting issues, federal farm program compliance, recreational use and agritourism issues, and estate planning issues in agriculture. At the University of Maryland, Paul has worked with county extension educators to begin to fill the void in the areas of agricultural leasing and legal issues in estate planning. Paul is also looking at modifying his existing research in the areas of environmental compliance, right-to-farm laws, and federal farm program compliance to benefit Maryland's farmers. Paul is a graduate of Oklahoma State University with a B.S. in Agricultural Economics, the University of Oklahoma with a J.D., and the University of Arkansas with an LL.M. in Agricultural Law and an M.S. in Agricultural Economics.
Kelly Nuckolls Winslow is an AALA member and Extension Legal Specialist with the Department of Agriculture and Resource Economics at the University of Maryland, College Park and the Agriculture Law Education Initiative. Kelly has focused on farm transitions and estate planning, pesticide regulation and drift liability, and tax law. She received her B.A. from Fort Hays State University in Hays, Kansas, and her J.D. from Drake University Law School in Des Moines, Iowa, where she received a certificate in Food and Agricultural Law. While at Drake, Kelly served as an intern in the Drake Agricultural Law Center and the Harvard Food Law and Policy Clinic. Kelly also recently completed her LL.M. in Agricultural and Food Law from the University of Arkansas School of Law.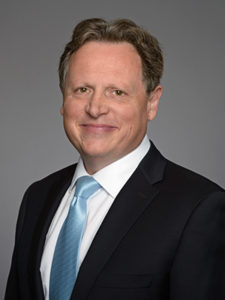 Bill Randles is a partner in the firm of Randles and Splittgerber in Kansas City, Missouri. He is a distinguished litigator with more than two decades of experience handling high-stakes business litigation including many "bet the company" matters for major corporations and small to mid-size businesses. He excels at winning complex cases, in the pretrial stage, as well as in the courtroom and on appeal. Over the course of his legal career, Bill has litigated on behalf of a wide range of clients from Fortune 500 companies to small businesses and individuals. His practice is primarily devoted to general litigation, including product liability, business and commercial matters, employment and labor issues, torts, and contract disputes. Bill earned his B.A. in speech and psychology from Southwest Baptist University, his Masters of Communication Studies from Baylor University, and his J.D., with honors, from Harvard Law.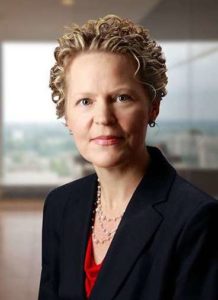 Liz Blackwell is a partner in the Thompson Coburn law firm in St. Louis, Missouri representing consumer product manufacturers in high-stakes product liability and false advertising litigation in state and federal courts across the country.  She has defended clients against product design claims, false labeling and advertising claims, targeted marketing claims, content-based speech regulations, and court-ordered compelled speech in many cases, at both the trial court and appellate level. Recently, Liz successfully defended a major food manufacturer in a putative statewide "all natural" food labeling class action brought under the Missouri Merchandising Practices Act. She has also represented tobacco industry clients at trial in several significant cases challenging the industry's product advertising and labeling practices. Liz has served on national legal strategy teams for major consumer product manufacturers for many years. She is regularly called upon to advise clients and develop briefing on complex federal preemption, First Amendment, punitive damages, and federal jurisdictional issues in complex product liability litigation. She has acted as lead legal issues and appellate counsel at trial in many cases, and for many years served on the national punitive damages defense team for a major consumer product manufacturer. She has significant experience developing expert witnesses, taking and defending depositions, and developing strategies for removing cases to federal court. Liz earned her B.A. at Westminster College, her M.T.S. from Harvard Divinity School, and her J.D. from Vanderbilt University Law School.
This webinar is the result of the work of the AALA Distance Education Committee, which is comprised of members of the AALA.
AALA appreciates the support of its cosponsor the Center for Agricultural Law & Taxation at Iowa State University.