Webinar: Agricultural Law Update

"David P. Grahn is the Associate General Counsel for the Farm Credit Administration. In this role, David is responsible for providing legal advice to the Board of Directors and the staff of the Farm Credit Administration on a wide variety of subjects concerning the Administration responsibilities to regulate the Farm Credit System Institutions.
From 2002 through 2017, David was the Associate General Counsel for the Food Assistance, International, and Rural Division at the United States Department of Agriculture. In this position he was responsible for the legal advice provided by the Office of the General Counsel to the Rural Development; Food, Nutrition and Consumer Services, Trade and Foreign Agricultural Affairs, and Farm Production and Conservation Mission Areas of United States Department of Agriculture.
In 2011, David was awarded the Meritorious Presidential Rank Award for his service to the U.S. government, and that same year, he received the Excellence in Agriculture.

"Jeff Peterson focuses his practice on commercial transactions, creditor's rights, bankruptcy, cooperatives, and agricultural and food law. He is a frequent speaker on agriculture and finance topics and is a former chair of the American Bar Association Agricultural and Agribusiness Financing Subcommittee. Jeff is co-managing attorney of the St. Cloud office and co-chair of the firm's Commercial Financial Services Practice Group.
Jeff previously practiced law in the Kansas City area. He has a background in agribusiness, working for Country Hedging, Inc. (the commodity trading subsidiary of CHS)  as a commodity branch manager and market analyst in Kansas City, advising clients on commodity hedging strategies and trading agricultural futures and options for grain and livestock producers and grain cooperatives in South Dakota, Nebraska, Kansas, and Color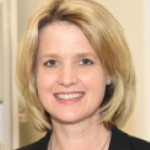 "Kristine is an adjunct assistant professor in the Agricultural Education & Studies Department and the director for the Center for Agricultural Law and Taxation. Kristine's work focuses on studying and interpreting laws impacting the agricultural industry. In particular, she focuses on agricultural taxation.
Since joining CALT in 2013, Kristine has written hundreds of articles and blogposts to keep tax professionals, practicing attorneys, producers, and agribusiness professionals informed about legal developments impacting their business. She also writes technical chapters for the National Income Tax Workbook and regular articles for farm publications. In addition to her writing, Kristine speaks to many professionals and producers each year regarding tax and agricultural law topics. She also plans and provides instruction for CALT-hosted seminars, including the annual federal income tax schools."
Click HERE to Register