Webinar: The Farm Economy and Estate Planning
The Farm Economy and Estate Planning
Join us Thursday, March 26 at 12:00 PM (CST) for our next webinar!
Please CLICK HERE to register.
This webinar will discuss the current farm economy, as well as the impacts the farm economy is having on estate and succession planning across the country. Panelists include: Michael Fielding with Husch Blackwell in Kansas City, Missouri; Patrick Costello, a partner at Costello, Carlson, Butzon & Schmit LLP in Lakefiled, Minnesota; and Dr. Gary Schnitkey, a professor in Agricultural & Consumer Economics at the University of Illinois.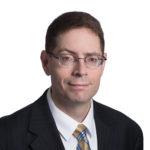 Michael Fielding
Michael D. Fielding is a partner in the Food & Agribusiness unit of Husch Blackwell LLP in Kansas City, Missouri where he advises lenders in resolving distressed agricultural loans.  Mr. Fielding is licensed in Missouri, Kansas and Iowa as well as several federal courts and is Board certified in Business Bankruptcy by the American Board of Certification.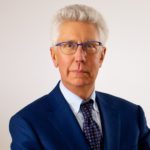 Patrick Costello
"Patrick Costello is a nationally recognized authority on taxation, estate planning, business planning, and agricultural law. He is a member of the Minnesota, Iowa, and Nebraska Bar. Costello is the Past President of the American Agricultural Law Association and received the AALA Excellence in Agricultural Law Award for Private Practice in 2012 and the Distinguished Service Award in 2019.  He is a Fellow in the American College of Trust and Estate Counsel and a Director of the Minnesota State Bar Foundation.
Mr. Costello has served on the Board of Governors of the Minnesota State Bar Association and chaired its Sections on Agricultural Law and Outstate Practice. He is author of numerous continuing legal education articles on agricultural law and taxation. In the American Bar Association, he served as co-chair of the Animal Law Committee of the Section of Tort, Trial and Insurance Practice and is a member of the Real Property, Trust and Estate Section. Since 1977, he has practiced law in his hometown of Lakefield, Minnesota as a member of the 8th oldest law firm in the State of Minnesota."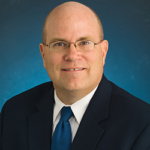 Dr. Gary Schnitkey
Dr. Gary Schnitkey is a Professor at the Illinois College of Agricultural, Consumer & Environmental Sciences. His research interests are crop insurance and risk management, farm profitability, and machinery management.
"Dr. Schnitkey uses Farm Business Farm Management (FBFM) data on revenue and costs to analyze profitability of major field crops and to assess impacts of farm programs and risk management strategies. His research informs farmers of the most profitable rotations and encourages long-term change to impact yield." (https://ace.illinois.edu/directory/schnitke)