Webinar: Understanding Pesticide Regulation and the 9th circuit Dicamba Decision
This webinar will provide an overview of pesticide regulation and registrations in the Federal Insecticide, Fungicide, and Rodenticide Act (FIFRA), the recent amended registrations for over-the-top (OTT) uses of dicamba, and the potential impacts of the recent 9th Circuit Court of Appeals decision in National Family Farm Coalition v. EPA on certain uses the herbicide dicamba this Spring.
This webinar includes the following speakers:
Donald C. McLean, co-manager of Arent Fox's Litigation Department and commercial litigator; Jim Aidala, Senior Government Affairs Consultant with Bergeson & Campbell, PC and former Assistant Administrator for EPA's Office of Prevention, Pesticides, and Toxic Substances (now the Office of Chemical Safety and Pollution Prevention); and Tracy Heinzman, attorney at law at Wiley Rein. In addition, Bob Perlis, who is the retired Assistant General Counsel for Pesticides at EPA, will join us to answer questions.

Jim Aidala
"Jim Aidala is a Senior Government Consultant with Bergeson & Campbell PC, a Washington, D.C. law firm. He has been intimately involved with the Toxic Substances Control Act (TSCA) and the Federal Insecticide, Fungicide, and Rodenticide Act (FIFRA) legislation and key regulatory matters for over four decades. Mr. Aidala brings extensive legislative experience on Capitol Hill and past work experiences at the U.S. Environmental Protection Agency (EPA) in the pesticide and chemical regulatory programs.
Prior to joining B&C in 2003, Jim held a senior political appointment at EPA during the Clinton Administration, including as Assistant Administrator for what is now called EPA's Office of Chemical Safety and Pollution Prevention. Among other duties, he led the team responsible for legislative drafting of the 1996 Food Quality Protection Act.   Regarding biotechnology, as part of his EPA experience, Jim was extensively involved in the development of biotechnology regulations issued under both FIFRA and TSCA.
Before joining EPA, Jim was a professional staff member on the Government Operations Committee, Subcommittee on Environment, in the U.S. House of Representatives. While there, he was in charge of oversight of EPA's implementation of FIFRA and TSCA.
Overall, his experience includes extensive involvement in both crafting and implementing the legislative and regulatory policies that underlie current requirements for approval of pesticides and chemicals. Also, in 1981 Jim was an original co-founder of The Capitol Steps, a Washington, DC musical political satire troupe. Jim's education includes undergraduate and graduate studies at Massachusetts Institute of Technology, Brown University, and Harvard University."

Tracy Heinzman
"Tracy has been representing clients for more than 28 years in a broad range of environmental, chemical, food and consumer product regulatory matters. She is nationally recognized for her strategic representation of businesses that manufacture and market chemicals, pesticides, animal food, and other highly regulated consumer products. Tracy counsels clients on sophisticated environmental/regulatory requirements affecting all aspects of consumer product development, production, marketing, supply chain management, distribution and use. She represents clients on a wide range of legal and policy matters involving the Federal Insecticide, Fungicide, and Rodenticide Act (FIFRA), the Toxic Substances Control Act (TSCA), the Federal Food, Drug and Cosmetic Act (FFDCA), and other federal and state laws regulating chemicals, pesticides and other consumer products.  In particular, Tracy works with clients in the agricultural sector."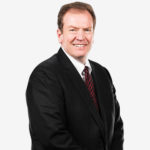 Donald C. McLean
"Donald C. McLean is a Partner and Co-Manager of the Litigation Department at Arent Fox LLP in Washington, DC.  Don's practice focuses on the defense of pesticides and other crop protection tools and the products of biotechnology as part of regulatory counseling, agency submissions, and in litigation, frequently before the U.S. Court of Appeals for the Ninth Circuit.  As part of that work, Don has significant experience with the Federal Insecticide, Fungicide, and Rodenticide Act, the Federal Food, Drug, and Cosmetic Act, the National Environmental Policy Act, the Endangered Species Act, the Plant Protection Act, and the Administrative Procedure Act.  Don also frequently provides counsel and litigates with respect to data use and compensation disputes under FIFRA."
Bob Perlis
"Bob recently retired after spending more than forty years with the federal government.  He specialized in pesticide issues ever since joining EPA's Office of General Counsel in February of 1987.  For the last sixteen years, Bob was the Assistant General Counsel managing pesticide legal issues involving conventional pesticides.  Prior to joining EPA, he worked as a licensing attorney for the Nuclear Regulatory Commission.  Bob graduated from Princeton University with a B.A. in History, and is a graduate of New York University Law School."