2016 President and Director Election
The AALA Nominating Committee has presented the following slate of candidates for its Board of Directors. 
Three positions (the President-elect and two at-large board positions) will be elected for service from October 2016 to September 2019. Ballots were mailed to active members in July 2016 and are requested to be returned and postmarked by July 30, 2016. 
If you did not receive a ballot, please contact Kristy Ellenberg at ellenberg@aglaw-assn.org so that she may update your membership status and provide a ballot.
FOR PRESIDENT-ELECT JENNIFER "JENNIE" WILLIAMS ZWAGERMAN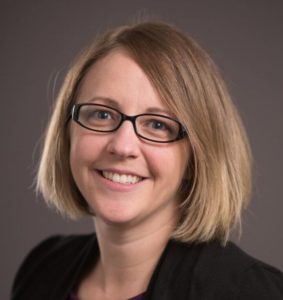 Jennifer Williams Zwagerman is Associate Director at Drake Agricultural Law Center and Director of Career Development at Drake University Law School.  In her work with the Drake Agricultural Law Center, Jennifer uses her varied background in the food and agricultural sectors to provide support to the Center's projects, while also teaching a variety of food and agricultural classes to law students, including Food & the Law and a litigation-based Current Issues class.  As Director of Career Development at Drake University Law School, she is primarily responsible for managing all aspects of the Career Development Office, including student programs, resources and services, employer outreach, student and alumni counseling and program development.
Jennifer is a 2004 graduate of Drake Law School, where she received the Food and Agricultural Law Certificate and graduated with highest honors. She received her LL.M. in Agricultural Law from the University of Arkansas and served for two years as a law clerk to Judge David Hansen, Eighth Circuit Court of Appeals. After completing her clerkship in 2007, she joined the Des Moines office of Faegre & Benson (n/k/a/ Faegre Baker Daniels) where she was an attorney in the general litigation group, with a national practice in food and agricultural law.  During her time at the firm, Jennifer extensively wrote and spoke on food and agricultural law-related issues. Jennifer spent the 2010-2011 school year at Drake as the Faegre & Benson Visiting Scholar, where she worked with students and taught courses focusing on her specialty: food and agricultural law. Jennifer served as the Editor-in-Chief of the Drake Journal of Agricultural Law while in law school, and her LL.M. thesis was later published in the Spring 2009 edition of the Journal. She also co-authored a piece on the Food Safety Modernization Act that was published in the Hamline Journal of Public Law & Policy's 2011 Food and Agricultural Law Symposium issue. Prior to attending law school, Jennifer graduated with a B.S. in Agricultural Communications from Michigan State University and served as Promotions Director with the Michigan Cattlemen's Association, Michigan Beef Industry Council and Michigan Veal Committee.
Jennifer has been a member of AALA since 2001 when she was a first-year law student, and has been serving on the AALA Board of Directors since 2014, where she has led efforts to revise the organization's By-Laws.  She has presented at several AALA conferences over the past decade, currently serves on the AALA Awards Committee and has previously served on the AALA Communications Committee.  She is also actively involved in her state and county bar associations and NALP, the National Association for Legal Career Professionals.
FOR BOARD OF DIRECTORS POSITION 1: TYLER BUSWELL OR STEVE CARPENTER
Tyler Buswell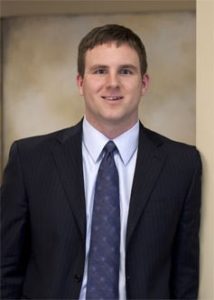 Tyler Buswell is a real estate attorney and Shareholder at Kirton McConkie in Salt Lake City, Utah. His nationwide practice includes all aspects of real estate and corporate acquisitions, dispositions and leasing, with an emphasis on agricultural properties and production companies. Some of his recent agricultural-related transactions include the following: (i) buyer's counsel in the acquisition of timber property in Oregon, (ii) landlord's counsel for leasing cropland and rangeland in Nebraska, (iii) seller's counsel of timber and cattle company in Florida, (iv) buyer's counsel in the acquisition of cropland in Washington, (v) landlord's counsel for leasing vineyards and tree nut property in California, (vi) buyer's counsel in the acquisition of cattle ranch in Texas, and (viii) counsel for cattle company in cross-border cattle supply agreement.
Tyler is currently serving on the AALA's Membership Committee and the AALA's Conference Planning Committee. In addition to presenting at the AALA Conference in 2015, Tyler frequently presents legal education programs on real estate and agricultural topics. For example, Tyler presented "Don't Buy a Lemon: The Basics of Real Estate Due Diligence" at the Utah State Bar's Fall Forum. He also presented "I Almost Bought the Farm: Special Considerations in Farm and Ranch Transaction" to the Utah State Bar's Real Estate Section. Tyler received his J.D. from the University of Utah's S.J. Quinney College of Law and his B.S. in American Studies from Utah State University. Tyler grew up in Topeka, Kansas and Great Falls, Montana.
Steve Carpenter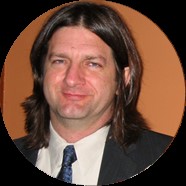 Stephen Carpenter is Deputy Director and Senior Staff Attorney at Farmers' Legal Action, Group, Inc. (FLAG) in Saint Paul, Minnesota.  FLAG is a nonprofit law firm that works on behalf of family farmers.  At FLAG, Stephen's work has centered on discrimination in agricultural lending, debtor-creditor issues, disaster assistance, federal farm programs, sustainable agriculture and direct marketing and the problems of farmers contracting for livestock production.  Stephen has conducted frequent FLAG trainings for farmers, advocates, and attorneys and has spoken to farmers and their advocates in more than 30 states.  He has authored and edited several FLAG materials and publications.
Stephen is a graduate of Drury College in Springfield, Missouri, and of Stanford Law School.  At Stanford Law School, Stephen was active in the East Palo Alto Community Law Project, was a Stanford Law Review executive editor, and received a Skadden Foundation Fellowship that brought him to FLAG in 1993.  Stephen is a member of the Agri-Food Collaborative at the University of Minnesota, is on several academic advisory committees, and is an adjunct professor at the University of Minnesota Law School.  He continues to be an active member of AALA and received its 2014 Excellence in Agricultural Law Award.
FOR BOARD OF DIRECTORS POSITION TWO: TIFFANY DOWELL-LASHMET OR BETH RUMLEY
Tiffany Dowell-Lashmet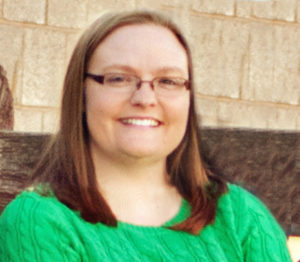 Tiffany Dowell-Lashmet has served as an Agricultural Law Specialist for Texas A&M AgriLife Extension Service since 2013 and as an Assistant Professor in the Department of Agricultural Economics at Texas A&M University.  Tiffany's work focuses on legal issues impacting Texas landowners and agricultural producers including leases, water law, oil and gas law, pipeline easement negotiation, and landowner liability.  She travels the state speaking at various meetings and conferences on these issues and has published several law review articles, extension fact sheets, magazine articles, and newspaper articles on these topics.  She also authors the award-winning Texas Agriculture Law Blog, recognized as one of the Top 100 Legal Blogs in the nation by the American Bar Association in 2014.  Tiffany is licensed to practice law in Texas and New Mexico.  She grew up on her family's farm and ranch in Northeastern New Mexico, between Tucumcari and Logan where her family raised sheep, cattle, alfalfa, wheat and milo.  Tiffany has a B.S. in Agribusiness Farm and Ranch Management (summa cum laude) from Oklahoma State University and a Juris Doctor (summa cum laude) from the University of New Mexico School of Law.  Prior to coming to Texas A&M, she was engaged in private practice, working at a complex litigation firm in Albuquerque, New Mexico.  Tiffany continues to be an active member of AALA, serving for a second consecutive year as Chair of the AALA Membership Committee.
Elizabeth "Beth" Rumley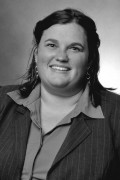 Elizabeth Rumley is a senior staff attorney at the National Agricultural Law Center in Fayetteville, Arkansas. At the Center, her primary research and scholarship focus is on legal issues in animal agriculture, and she frequently lectures on those issues and others to audiences nationwide.  She is licensed to practice law in Michigan, Ohio and Oklahoma after earning her B.A. from Michigan State University, her J.D. cum laude from the University of Toledo College of Law, and her LL.M. in Agricultural Law from the University of Arkansas School of Law.  She has been a member of AALA for nine years, and has served on the communications committee as well as the planning committee for the Albuquerque conference.