Featured Member: Cari Rincker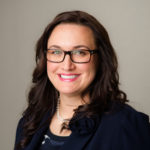 Work: Rincker Law PLLC – a general practice law firm with concentrations in agriculture, food, and matrimonial and family law
Education: Associate's in Agriculture Science, Lake Land College, Bachelor's of Science in Animal Science, Texas A&M, Masters of Science Ruminant Nutrition, University of Illinois, Juris Doctor, Pace University School of Law
How did you get interested/involved in agriculture law?
"I grew up in a really small town of maybe 5,000 people.  I really didn't know any lawyers other than maybe our small town lawyer, so I wasn't really exposed to the profession until I was working on the Hill in Washington DC for an internship.  While I was there, I not only learned a lot from the work I was doing, but I got to meet people who worked in politics and who went to law school.  I got saturated with the idea of law really being connected to agriculture in a way I'd never considered before and at a much higher level."
Current role and connections to agriculture
"Currently, I'm working as the owner of my own law firm, Rincker Law, PLLC.  I have two offices.  One on Fifth Avenue East, right in the heart of Manhattan, and then I have another office in Champagne, Ill.  I'm bar licensed in New York, New Jersey, Connecticut, Washington DC, and Illinois.  We really cover a lot of different topics like
food, agriculture and environmental law and then we also do matrimonial and family law."
Challenges and opportunities for agricultural law?
"I see food law as a really growing area, although it's hard to separate that from agriculture law.  In the last few years we're seeing people calling themselves 'food lawyers'.  I think there is a lot of opportunity with agriculture lawyers to also work within the food space.  Maybe someone has a client who has been growing things is now also processing and selling things at a farmers market."
"One of the biggest challenges is that our work really touches every other sector of law. Any agriculture attorney can tell you that their clients call on a myriad of practice areas. I really strongly advise lawyers to pick the things that they are good at and find a really good referral method for the rest of those cases.  For example, I don't do immigration.  So when I get those questions, I just have to refer those clients."
Why did you join AALA and what keeps you involved?
"I found AALA at a time when I was first practicing and I was looking to connect with other folks who where also working in ag law.  The first time I went to the AALA conference it was like a utopia to be surrounded by other attorneys who were also involved in agriculture. We were talking about the farm bill, and everyone was working on all these different ag law issues.  It was an awesome experience.  It's been a tremendous and invaluable opportunity for me as a lawyer but also as a small business owner.
"I didn't get involved in AALA until after law school, but wish I had known about it then.  I am a business sponsor of the scholarship competition and I really hope to see college students take advantage of that to start coming to AALA now."