Webinar: A Mid-Year Update on Environmental Law and Land Use Law Affecting Agriculture
AALA Webinar: A Mid-Year Update on Developments in Environmental and Land Use Law affecting Agriculture
Monday, April 30, 2018
12 noon to 2 pm Central time
The American Agricultural Law Association is pleased to present this free webinar to AALA members and nonmembers. Only AALA Members will be able to watch a video replay of the webinar posted to the Resources tab of AALA website. If you're not already a member, click here.This webinar provides an update on the last six months for Environmental Law and Land Use Law, including updates on recent litigation and key cases under review by the Supreme Court of the United States.Key topics of interest to practitioners of agricultural law include:
Clean Water Act jurisdiction over groundwater;
U.S. Supreme Court review of interstate conflicts over water and impacts on agricultural uses;
Land use conflicts arising from marijuana production;
Recent cases affecting water rights and priority use; and
Right to Farm laws.
Our speakers and moderator are AALA members who are internationally recognized experts: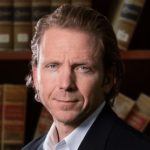 Professor Anthony Schutz is an associate professor at the University of Nebraska, College of Law. His research and teaching interests include agricultural law, land use regulation, environmental and natural resources law, private governance, and state and local government. Mr. Schutz was raised on a farm near Elwood, Nebraska, attended the University of Nebraska, Kearney, for his undergraduate training, and attended the University of Nebraska College of Law where he received his J.D., with highest distinction. He clerked in the United States Eighth Circuit Court of Appeals and taught as a visiting lecturer at Cornell Law School before joining the College of Law faculty. He has served as chair of the American Association of Law Schools' Agricultural Law Section and on the board of directors of the American Agricultural Law Association.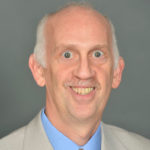 Jesse J. Richardson is a Professor of Law and the Lead Land Use Attorney at the Land Use and Sustainable Development Law Clinic at the West Virginia University College of Law. He is also the Policy and Research Advisor for Water Systems Council. Before coming to WVU, Mr. Richardson was an Associate Professor at Virginia Tech. His research and experience focuses on land use law and water law. He began his legal career in private practice in his home town of Winchester, Virginia. Mr. Richardson presently has served on the Board of Directors of the American Agricultural Law Association and as the association's President. Mr. Richardson previously served on the Virginia Water Policy Technical Advisory Committee. He was honored with the 1999 Professional Scholarship Award from the American Agricultural Law Association, the 2004 William E. Wine Award for a history of teaching Excellence from Virginia Tech (the highest teaching award granted by the university), and the 2009 University Certificate of Excellence in Outreach. He has worked on the legal and policy aspects of water across the United States.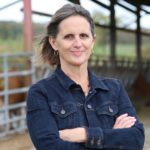 Moderator Peggy Kirk Hall is an Assistant Professor and Field Specialist in Agricultural and Resource Law at The Ohio State University. She directs OSU Extension's Agricultural and Resource Law Program and teaches Agribusiness Law in the College of Food, Agricultural & Environmental Sciences at OSU. Hall created the Ohio Land Use Law Academy, a training program for local land use officials in Ohio. She is a partner in the Agricultural & Food Law Consortium, a multi-institutional agricultural law research initiative directed by the National Agricultural Law Center. Hall holds B.S. and M.S. degrees from The Ohio State University and earned her law degree from the University of Wyoming College of Law, where she was a member of the Land and Water Law Review. She has served on the Board of Directors for the American Agricultural Law Association and as the association's President. Hall and her family own and operate a grain farm and farm market in central Ohio.
AALA thanks its cosponsor, the Center for Agricultural Law and Taxation at Iowa State University, for providing the technology platform for this webinar.