Employment and Labor in Agriculture:
What's Happening Now, What Lies Ahead
Immigration reform is again at the forefront. The impact of the changing legal landscape is important for all employers and employees, especially those in labor-intensive industries such as agriculture.  Prudent employers must keep abreast of the changing legal environment and stay one step ahead to avoid time-consuming and expensive litigation and audits.
This webinar will review 2017 legal and policy developments and their impact on ag employers. We'll also look ahead to see what we might expect in 2018 and beyond.
October 16, 2017, 12:00 pm CDT
Register at this link.
AALA Members and nonmembers are welcome to participate.
There is no CLE credit offered for this FREE webinar.
Speakers: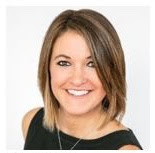 Kristi J. Boswell
AALA Member Kristi Boswell serves as Senior Advisor to U.S. Secretary of Agriculture Sonny Perdue on workforce issues.  Prior to her recent appointment, Boswell served as American Farm Bureau director of congressional relations, where she also focused her work on farm labor.  Boswell spoke at the 2015 AALA Agricultural Law Educational Symposium in Charleston, South Carolina on immigration policy as it affects agriculture, and she is a speaker at the upcoming AALA 2017 symposium in Louisville, Kentucky.
Boswell grew up on a farm in southeastern Nebraska where her family raised corn and soybeans. She holds a bachelor's degree in agricultural economics from the University of Nebraska-Lincoln and is a graduate of the University of Nebraska's College of Law. Boswell has been a member of the AALA since 2015.
Immediately after law school, Boswell practiced corporate defense litigation at Stinson Morrison Hecker LLP and worked as a political aide for a Nebraska State Senator Pam Redfield. One of her first jobs was serving as the Ag Youth Coordinator for the Nebraska Department of Agriculture.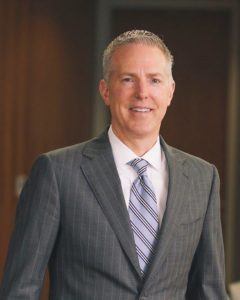 Mark A. Fahleson
AALA Member Mark A. Fahleson is a partner with the law firm of Rembolt Ludtke LLP in Lincoln, Nebraska.  Fahleson is a 1989 graduate of the University of Nebraska-Lincoln (Agricultural Honors) and graduated with high distinction in 1992 from the University of Nebraska College of Law, where he served as Editor-in-Chief of the Nebraska Law Review.  He served as a judicial clerk for the Hon. D. Nick Caporale of the Nebraska Supreme Court and practiced employment and labor law in Omaha before becoming Legislative Director and later Chief of Staff to Rep. Jon Christensen (R-NE) in Washington D.C.  Fahleson has served as adjunct faculty at the University of Nebraska College of Law, teaching employment law, and is the past Chair of the Employment and Labor Law Committees for DRI and the International Association of Defense Counsel.  Fahleson's current practice centers on employment and labor law, government relations and agricultural law. He will speak on employment law issues at the upcoming 2017 AALA symposium in Louisville, Kentucky.
This webinar is the result of the work of the AALA Distance Education Committee, which is comprised of members of the AALA.
AALA appreciates the support of its cosponsor the Center for Agricultural Law & Taxation at Iowa State University.