2018 Candidates for President-elect and AALA Directors
AALA Members may now vote in the 2018 Election for President-elect and AALA Directors until 11:59 p.m. on Saturday, July 14, 2018.
A link to the ballot may be found here. Members will need their login credentials to vote. If you need to reset your username and/or password, please click on this link prior to voting. For any other questions please contact AALA Executive Director Maureen Kelly Moseman by filling out this form.
Choose 1 or a write-in choice:
Candidate for President-Elect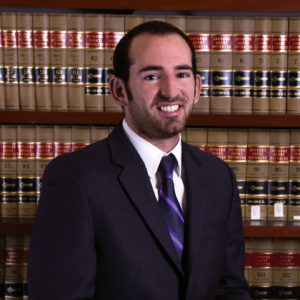 MICHAEL E. TRAXINGER
Traxinger is native of Houghton, South Dakota and a fifth-generation South Dakota farmer. He currently serves as the first in-house corporate attorney for Agtegra Cooperative, one of the top 10 largest agricultural cooperatives in the United States. He received a J.D. from Drake University Law School with a focus in agricultural law and a B.A. from the University of Minnesota-Twin Cities.
In addition to his role at Agtegra Cooperative, Traxinger maintains a small herd of cattle on his family's farm operation, Traxinger Simmentals, and is a row crop farmer. In 2015, Traxinger was elected to the Board of Directors of the AALA and is serving the third year of his three-year term. He has been a member of AALA since 2008. As an AALA committee member and board member, Traxinger has focused his volunteer efforts on design and implementation of AALA's new website and use of technology to benefit the membership. Since 2014 he has chaired the Agricultural Law Committee of the State Bar of South Dakota. He is a past president of the Brown County Bar Association and is presently a director on the Board of Directors of the South Dakota Association of Cooperatives.
Traxinger has previously worked for the South Dakota Farmers Union, United States Department of Agriculture, Rocky Mountain Farmers Union, the National Conference of State Legislatures and as a congressional staffer for U.S. Representative Stephanie Herseth Sandlin. Traxinger has a passion for the family farm and for the past four years has organized the Brown County Farmers Union and Farm Safety Camp where local youth learn about the importance of the cooperative model and how to practice safety on the farm.
Traxinger is a 2016 recipient of the AALA Excellence in Agricultural Law Award for his work with a non governmental organization. In addition to his volunteer work for AALA, Traxinger is a member of the Association for Corporate Counsel, American Bar Association, Brown County Bar Association, Minnesota State Bar Association, South Dakota Farm Bureau, South Dakota Farmers Union, South Dakota Simmental Association, State Bar of South Dakota and a Class VII alumnus of the South Dakota Agricultural Rural Leadership program.
Two Candidates for AALA Director Position 1
Choose 1 or a write-in choice: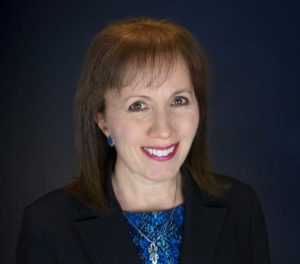 RUTH A. MOORE
Ruth A. Moore is the Executive Director of Cornell Cooperative Extension Dutchess County, New York where she leads a team delivering research-based educational programs in the areas of the environment and energy; agriculture; food, nutrition and wellness; and 4-H youth development.  She also oversees the strategic planning, program delivery, finance, information technology, communications and human resource functions of the organization.
Prior to her position at CCEDC, Ruth served as General Counsel and First Deputy Commissioner at the New York State Department of Agriculture and Markets, and Deputy Commissioner at the New York State Department of Environmental Conservation.   She received her B.A. from the University of Rochester and her Juris Doctor from the Boston University School of Law.  Ruth has authored numerous articles concerning agricultural protection and the environment.
From 2006 to 2017, Ruth was co-chair of the Agriculture and Rural Issues Committee of the New York State Bar Association's Environmental Section, and in 2016, received the Section Council Award.  In 2017, she was appointed to the Bar Association's Lawyers in Transition Committee.
Ruth is a longstanding and proud member of the American Agricultural Law Association; has been a speaker at AALA symposiums; was on its Board of Directors in 2012; and currently serves on the Membership Committee.  She is excited to be a part of the next chapter in the growth of the AALA, as it responds to emerging legal and policy issues affecting the food and agricultural industries.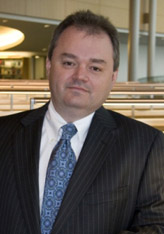 ROSS H. PIFER
Ross H. Pifer is a Clinical Professor of Law at Penn State Law where he also serves as Director of the Center for Agricultural and Shale Law and Director of the Rural Economic Development Clinic.  In the classroom, Ross teaches courses on Agricultural Law, Oil and Gas Law, Property, and the Law and Policy of Shale Gas Development.  Ross was born on a dairy farm in Western Pennsylvania.  He received his B.S. in agricultural business management from Penn State University, his J.D. from The Dickinson School of Law, and his LL.M. in agricultural law from the University of Arkansas School of Law.  He has served on active duty with the U.S. Army Judge Advocate General's Corps in support of the NATO Regional Headquarters, Allied Forces Central Europe (AFCENT) where he provided advice and representation to military personnel and commands in the Netherlands, Belgium, Luxembourg, Great Britain, and Germany.  Prior to joining the faculty at Penn State Law, Ross was an attorney-advisor for the USDA Office of General Counsel in the Harrisburg field office.  He also has legal experience with a small law firm in Gettysburg, Pennsylvania, and business experience as a Territory Manager with the Nutrena Feeds Division of Cargill.  He has been a member of AALA since 2004.  He has presented at numerous AALA Symposia and has served as a member of the Awards Committee.
Two Candidates for AALA Director Position 2
Choose 1 or a write-in choice: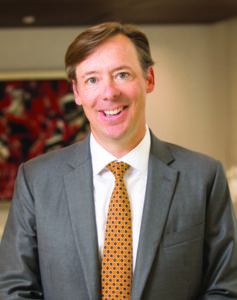 NOWELL BERRETH
Nowell Berreth is a partner at the law firm Alston & Bird where he leads the firm's Agribusiness practice. Nowell focuses on representing agribusinesses in litigation and general counseling involving the Packers & Stockyards Act, Perishable Agricultural Commodities Act, Immigration and Nationality Act, and other statutes in the agriculture arena. He has experience working with producers and distributors of many agricultural products as well as experience in immigration issues related to agribusiness. Nowell has had an active appellate practice throughout his career and was recognized as one of Law360's "Legal Lions" after arguing before the Supreme Court of the United States in 2014.
He is a longstanding member of the American Agricultural Law Association and is an active voice in the agriculture industry, traveling the country frequently to speak on agricultural law issues. In the past, he has served as the chair of the State Bar of Georgia's Agriculture Law Section and served on the advisory board of the National Agricultural Law Center at the University of Arkansas Law School. Nowell received a B.A. in Journalism from the University of Georgia in 1991 and a J.D. from Georgia State College of Law in 1998. Before joining Alston & Bird in 2000, he served two years as a federal court clerk to the Honorable Willis B. Hunt, Jr., U.S. District Court for the Northern District of Georgia.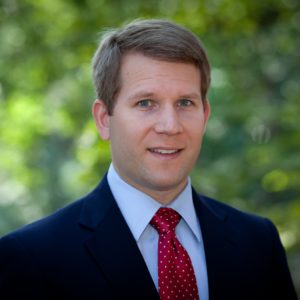 JAKE PARKER
As North Carolina Farm Bureau's Legislative Counsel and State Legislative Director, Jake Parker advocates for North Carolina's farm families at the North Carolina General Assembly and serves as an in-house counsel for the State's largest general farm organization.
While serving as North Carolina Farm Bureau's National Legislative Director, Jake enrolled in North Carolina Central University's evening law program, graduating with honors. After his admission to the North Carolina Bar, Jake clerked for two years at the Supreme Court of North Carolina, first for now-Chief Justice Mark Martin and then for Associate Justice Barbara Jackson.
Jake has been an active AALA member since joining the organization in 2013. Currently serving as co-chair of the Membership Committee, he has also served on the Marketing Committee and the 2015 Symposium Planning Committee. Jake has also participated in panels at the 2013 and 2015 Symposiums and moderated a panel at the 2015 Symposium.
Before coming to North Carolina Farm Bureau, Jake worked as a congressional aide on Capitol Hill and in Raleigh. He earned his undergraduate degree in Political Science from Appalachian State University.
# # #
A link to the ballot may be found here.