2019 Candidates for President-elect and AALA Directors
AALA Members may now vote in the 2019 Election for President-elect and AALA Directors until 11:59 p.m. on Saturday, August 31, 2019.
A link to the Ballot can be found here.  Members will need their login credentials to vote.  If you need to reset your username and/or password, please click on this link prior to voting.  For any other questions please contact AALA Executive Director Scott Heidner by filling out this form.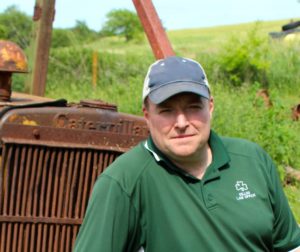 Pat Dillon is a lawyer to support a farming habit in northeast Iowa. He has been an AALA member since 2002.  Pat and his wife Jill both practice law  with offices in Sumner and Volga City, Iowa. Pat works with farm clients with a variety  of issues from  FSA/USDA work, business succession and planning, real estate, taxation, probate and the litigation that accompanies those areas. Pat also serves as the general counsel to 10 small cities in northeast Iowa, several non profits and occasionally gets suckered into work on boards, like AALA. He has served as a Board Member of AALA,  an interim executive director of AALA, and section chief of the Ag Section of the Iowa State Bar. Pat has published books on Ag Law, writes a monthly news article on Ag Law issues for the local paper and is occasional induced into speaking on the same.  Pat is easily distracted by all things Irish, red tractors and a good story.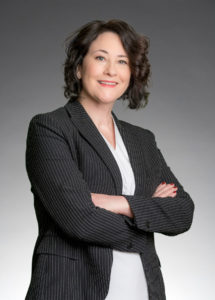 Marisa Bocci is a co-lead of the K&L Gates Agribusiness, Food and Beverage group, and handles transactional and operational matters for agribusiness clients on a national level. She handles transactional, ownership, and operations matters for clients operating in specialty crops, grains and commodity crops, and permanent crops; further she handles matters relating to agribusiness company operations involving trucking and hauling, farm labor and immigration concerns, fertilizer and farm supply sales, grain elevator operations, packing house and processing lines, plant IP and protected traits, supply chain matters, and AgTech implementation.  Given this broad scope of practice, Marisa is familiar with most aspects of the agribusiness sector and can help spot trends that would be of interest to AALA members.
Marisa is ranked in Chambers and Partners USA as a Recognized Practitioner (2018 and 2019); she was also recognized as a Super Lawyer Rising Star in 2016.  She publishes articles on agribusiness topics, including a recent articles on foreign investment in farmland (published in the Drake University Journal of Agricultural Law), and the due diligence process when buying or selling a farm (published in the Washington State Bar Association's monthly magazine, NW Lawyer).  She presents CLEs on topics including farmland leasing, reclamation water law, and water rights due diligence (having presented these topics at AALA and at the Washington State Bar Association).  She was also a featured speaker at the 2017 Women in Agribusiness Summit (Minneapolis) and moderated a panel at the 2016 Global AgInvestor Conference (NYC).
Marisa has been an AALA member since 2010.  She is a former member of the symposium planning committee, and (as noted above) has presented on various topics at past AALA meetings.
Kim Bousquet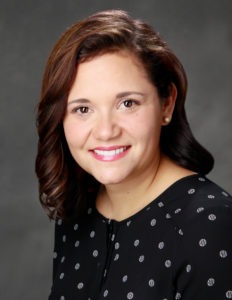 I joined the AALA the year I became partner at my law firm so I could meet other attorneys with a similar practice.  Up until that point, the only other ag lawyers I knew were my co-workers and opposing counsel.  Not only did I meet new people with similar practices and interests, but I immediately felt like I had found the right organization within which to grow my network.  The attorneys I met at my first conference were welcoming, down-to-earth, and passionate about ag law.  I knew AALA was the right fit when I saw that boots and jeans were acceptable conference attire.  The year after I joined, I started volunteering on the Membership and Program Committees and haven't stopped!  This year I was the co-chair for the Food Law Track at the 2019 Symposium.  I hope you will love the programming as much the committee does!
I am honored to have been nominated for a position on the Board of Directors.  I would love to continue serving our community in this broader fashion and would strive to strengthen the AALA programming and policies that make this organization feel like "home" to us all.
In case you want to know what I do…here's that part.  I am a partner at the St. Louis law firm Thompson Coburn LLP.  My primary work is in complex litigation (and related client advice) for seed companies, food companies, and agribusinesses.  I have done this work for my entire litigation career (since 2007) and am constantly working to deepen and widen my knowledge of food and agricultural law.  In fact, I love food and ag law so much that I am also pursuing an LLM in Agricultural & Food Law from the University of Arkansas.
Thank you for your consideration and I hope you will allow me to give back to AALA as a board member.
Brandon Davis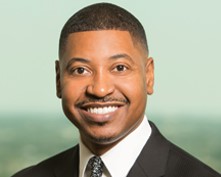 Brandon Davis practices in the areas of labor and employment and business, employment-based and family-based immigration. His employment litigation practice includes representing employers in the defense of employment related claims, alleging retaliation, discrimination and workplace harassment under federal and state statutes. He also handles EEOC charges and other administrative complaints through the administrative and judicial process. He has also represented clients on a variety of human resource and risk management issues, and has assisted employers with implementing effective strategies and labor solutions. Mr. Davis also has an active litigation practice which includes litigation involving class actions, unfair trade practices, non-competition disputes, trade secrets disputes, contract disputes, wrongful termination and employment discrimination, state and federal wage and hour litigation and various commercial litigation matters. In this regard, Mr. Davis primarily represents clients in the oil and gas, agriculture, technology, health care and engineering industries.
Joe Miller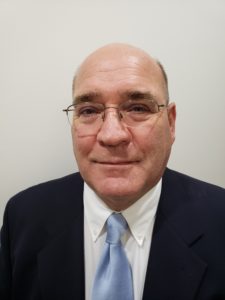 Mr. Miller is a native of Indiana. He received his B.S. in agronomy/animal science from Brigham Young University, his M.S. in International Agriculture and agricultural economics from the University of California, Davis. He received his Juris Doctorate from the University of Arkansas, Little Rock. Mr. Miller is General Counsel and also V.P. Environmental for Rose Acre Farms. Prior to that he worked for American Farm Bureau doing regulatory and legislative work. He has been an AALA member since 1988 and has served on various planning committees for AALA. His legal focus has been on environmental, contracts, regulatory and legislative.
Link to Ballot may be found
here