2022 Candidates for President-elect and AALA Directors
AALA members may now vote in the 2022 election for president-elect and AALA directors until 11:59 p.m. on Monday, August 15, 2022.
President -Elect
Jake Parker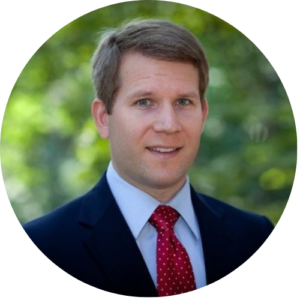 As North Carolina Farm Bureau's Secretary and General Counsel, Jake Parker is the chief legal officer for North Carolina's largest general farm advocacy organization and the North Carolina Farm Bureau Mutual Insurance Company. During his career at NCFB, Jake has served as the organization's state legislative counsel and its national legislative director. In these roles, Jake helped shape various state and federal laws, including North Carolina's right-to-farm statute.
Jake joined AALA in 2013 and jumped in with both feet. Since then, he has served a three-year term on the Board of Directors, as Co-Chair of the Membership Committee, and as a Board liaison to the Marketing Committee. Jake also helped plan several annual symposiums and has participated in various symposium panels regarding a variety of topics.
Jake holds an undergraduate degree from Appalachian State University, earned his law degree from North Carolina Central University's evening law program, and clerked for two years at the North Carolina Supreme Court. In addition to volunteering with AALA, Jake is a member of the Appalachian State University Board of Visitors and a board member (and unofficial general counsel) to his youngest daughter's youth soccer club.
Director Election 1
Marisa Bocci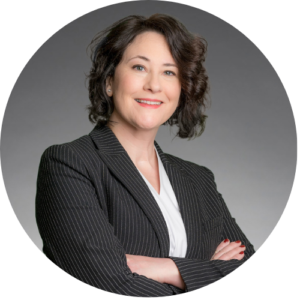 Marisa Bocci is a partner at K&L Gates LLP. She works on a range of transactional matters, including the purchase, sale, financing, and leasing of farmland. She also advises clients on the purchase and sale of vertically integrated farming and food processing enterprises, working on joint venture and M&A transactions.
Marisa represents asset managers and institutional investors on direct investing, co-investments, joint ventures, and other investment strategies relating to agribusiness assets. In addition to investor clients, she represents farm supply companies, wineries, seed tech companies, fruit and vegetable packers, CEA-greenhouse growers, grain elevators, and co-ops.
With her active interest in agriculture policy matters, Marisa advises clients on foreign and corporate farmland regulations (including AFIDA filings and state analog filings). She is familiar with farm management issues and assists clients on legal matters arising from day-to-day farm operations, representing owners and managers in the negotiation of property management agreements for farmland, grower agreements, and packing operations. Marisa helps clients with water resource matters, including Bureau of Reclamation water arrangements. Finally, she works with clients on their sustainability initiatives and ESG-guided policies and compliance activities.
She is a co-chair of the K&L Gates Agribusiness and Food & Beverage industry groups, and regularly speaks and publishes on agribusiness topics. Since 2010 Marisa has been a member of AALA. She participates in the annual Agricultural Law Educational Symposium and has worked with many AALA members on various organization committees.
Michael D. Fielding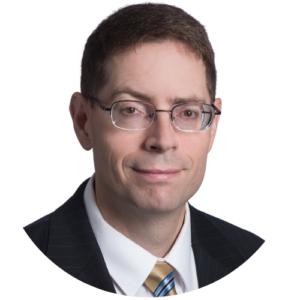 Michael D. Fielding is a Kansas City-based partner in Husch Blackwell LLP's Food & Agribusiness business unit. He represents borrowers and lenders in the resolution of difficult distressed agricultural and commercial loans. His more than 40 publications include cover articles for the Missouri and Kansas Bar Journals and Drake Journal of Agricultural Law regarding distressed agricultural loans. Listed in the 2021 and 2022 editions of Best Lawyers in America, he has been named multiple times as a "Best of the Bar" honoree by the Kansas City Business Journal. He is licensed in Missouri, Kansas, Iowa, Utah and numerous federal courts and is board certified in Business Bankruptcy by the American Board of Certification. Michael is President of the Ag Law Section of the Kansas Bar Association. He has spoken at AALA's annual convention, written for the Agricultural Law Update and co-presented a monthly webinar.
Michael previously served on the board of directors for the American Board of Certification (including service as its Marketing Committee Chair) and held numerous positions with the American Bankruptcy Institute. Michael served as the founding member and President of the Religion Law Section of the Kansas Bar Association and served several years on the Religious Freedom Committee of the J. Reuben Clark Law Society. He is also the founding member and moderator of the Missouri Bar's Religious Entities and the Law Community.
Michael and his wife Tammy are the parents of six children. In his spare time, Michael enjoys jogging, hiking, rock climbing, and kayaking.
Director Election 2
Whitney Ivey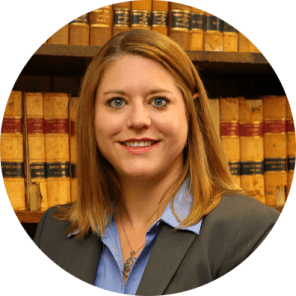 Originally from the Bluegrass state of Kentucky, Whitney L. Ivey graduated from Western Kentucky University with a degree in Animal Science and Agriculture. She attended Drake University Law School in Des Moines Iowa with a particular interest in Agriculture Law and became a member of AALA in 2005. After Graduating in December 2007 with her Law Degree and certificates in Food and Agriculture Law and Public Service, she and her husband Brantley moved to a farm in Southwest Virginia. After moving to Southwest Virginia she was introduced to Edmund I. Adams, the founding partner of Adams & Ivey, PLLC law firm who brought her in to start practicing. Whitney is licensed in both North Carolina and Virginia as the practice is located near the State line. Whitney's practice is focused on Real Estate and other agricultural business-related transactions as well as Estate Planning and Administration. In addition to private practice, Whitney serves as the attorney for the Town of Sparta, North Carolina, she is on the board of the local hospital and the Community Foundation and is actively involved with the American Agricultural Law Association and the North Carolina Bar Association Real Estate Section. In her spare time, Whitney and her husband Brantley are busy at the farm raising cattle, horses, berries, and kids in Grayson County Virginia!
David Barrett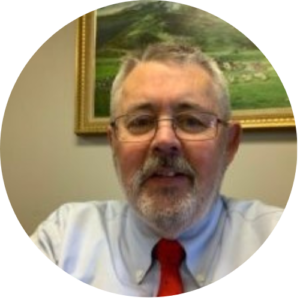 David Barrett has been an AALA member since the mid-1980s. David has served on various AALA committees (marketing, membership, awards, symposium planning) and been a presenter on contract and arbitration issues at several AALA symposiums.
David is a managing partner and one of the founders of the law firm BARRETT, EASTERDAY, CUNNINGHAM & ESELGROTH LLP. He devotes the majority of his practice to serving the needs of agribusiness clients throughout North America. David is a frequent speaker on agricultural contracts and business legal issues at industry meetings throughout the U.S.
Mr. Barrett lives in Bismarck and is admitted to practice in North Dakota, Ohio, and the District of Columbia. He also is admitted to practice before federal courts throughout the U.S. including all federal courts in North Dakota, Ohio, Indiana, and Michigan, and the U.S. Supreme Court. Mr. Barrett has been appointed by the U.S. Surface Transportation Board to its 8-member Roster of Arbitrators eligible to address rail rate and practice complaints.
David served for over 10 ½ years as in-house legal counsel and national secretary for the National Grain and Feed Association (NGFA) in Washington, DC. While he advised the NGFA on a broad range of legal, legislative, and regulatory issues, David also had oversight of the NGFA Trade Rules and administered the industry's arbitration system. During that time he also successfully completed the London (England)-based Grain and Feed Trade Association's Gafta Trade Foundation Course on international grain contracts and arbitration at Churchill College, Cambridge, United Kingdom.