AALA will host its 44th Annual Agricultural Law Educational Symposium on November 9–11, 2023, at Le Méridien Charlotte in North Carolina. (Click on this link for the reservation site.)
The 2023 symposium cancellation policy is available here.
Regular rates are available through October 22. Starting October 23, late fees will go into effect. Please click on the link below to register. Note: Members must be logged in to the Member Site to order Member-priced tickets.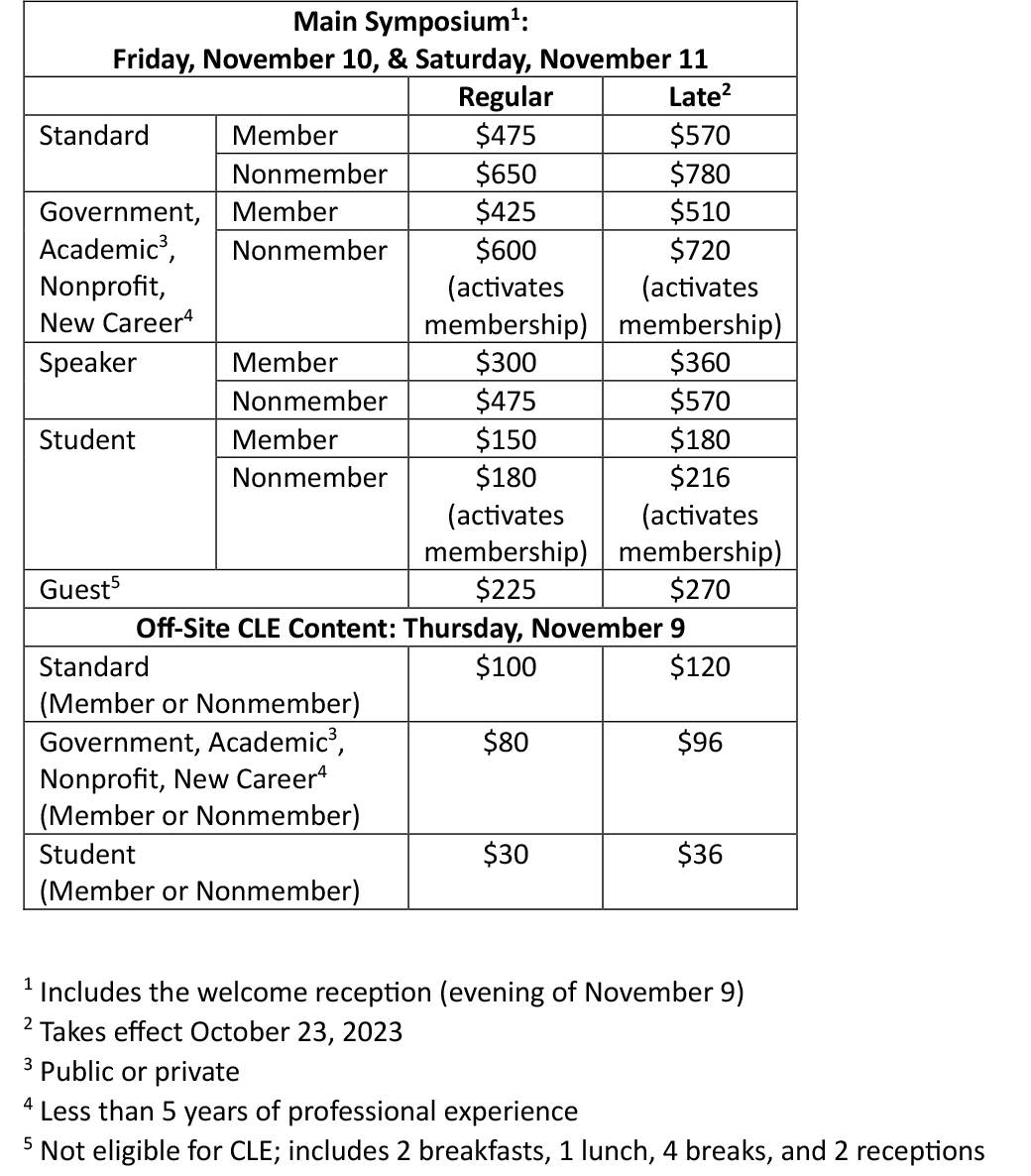 AALA may reduce the symposium registration fees for a limited number of its members who require financial assistance. To request a reduced registration fee, AALA members who hold a current, paid membership must contact the symposium planning chair at info@aglaw-assn.org by August 11 and provide a brief statement and relevant information to support their request. Requests for reduced registration fees will be considered on a case-by-case basis by a group of planning committee members. All information submitted as part of a reduced registration fee request will be held in strict confidence. Members who are approved to receive a reduced registration fee will be contacted by August 25. Nonmembers are ineligible to request reduced registration fees.
AALA welcomes any donations that will support its efforts to ensure that agricultural law and policy professionals who face financial challenges are able to participate in the symposium. Please use the "Donate" button above to contribute.