AALA will host its 43rd Annual Agricultural Law Educational Symposium on November 10-12, 2022, at the InterContinental New Orleans (click on this link for the reservation site) in Louisiana. Note: The room block at the InterContinental is full for the nights of November 10 and 11. We have set up another block of rooms across the street at the Hilton New Orleans/St. Charles Avenue hotel for the same rate. Call 888-490-6547, and ask for the "American Agricultural Law Association" block.
The 2022 Symposium Cancellation Policy is available here.
The early bird rate is available from June 27-August 26, and the regular rate is available from August 27-October 14. Please click on the links below to register.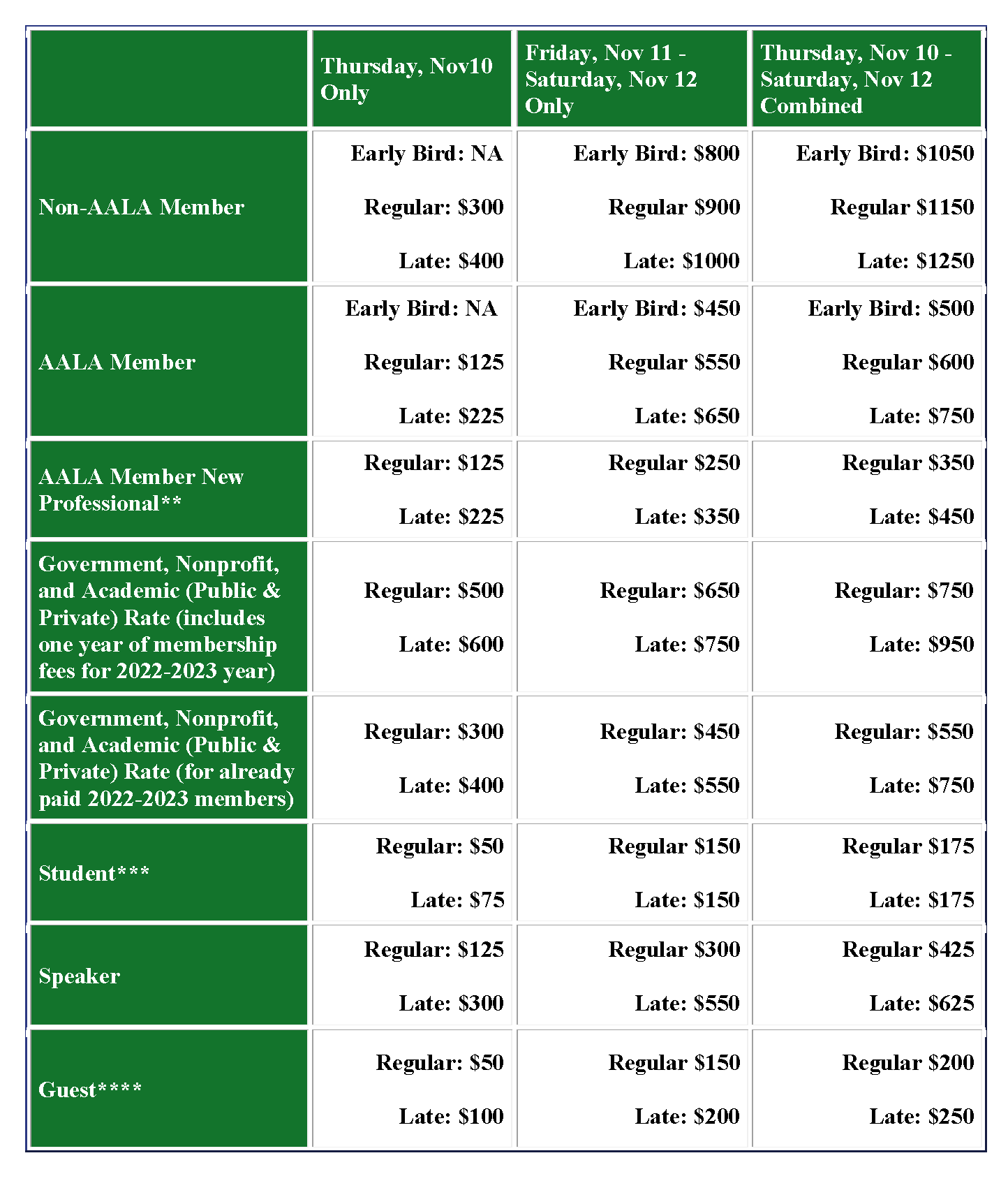 **AALA Members who graduated June 2018 or later.
***Student registrations include an annual membership.
****Guest registrations are limited to meals, breaks, and receptions.