Webinar: The Current Antitrust Spotlight on Agriculture: What You Need to Know
Over the last decade, many agricultural sectors have been the subject of civil antitrust law suits, including eggs, potatoes, mushrooms, beef, pork, chicken, tuna, and turkey. Perceived spreads between consumer prices and the amount paid to growers by processors and packers for supply have also triggered greater regulatory scrutiny. Recently, the Department of Justice has ramped up its criminal investigation into the agricultural industry. In December 2019, an executive in the Tuna sector was convicted of conspiring to fix the price of canned tuna.  Last month, he was sentenced to 40 months in prison and was required to pay a $100,000 criminal fine.  Also in June 2020, the Department of Justice secured a criminal indictment against four executives of two broiler integrators that are defendants in the civil broilers litigation.  That criminal case is set to go to trial on February 16, 2021. At the same time, Congress is considering legislation requiring meatpackers to obtain at least half of their supply through negotiated trades or bids with quick delivery times in an effort to support prices paid to ranchers.
This webinar will provide a brief overview of ongoing civil and criminal antitrust cases; pending supply-related legislation; the potential penalties companies and individuals face when they violate antitrust laws; the status of the most interesting cases; and what these cases might mean for legal practitioners, farmers, and consumers.
This webinar includes the following speakers:
John Monica, Protorae Law; Gary Smith, Hausfeld; and Julia Chapman, Dechert, LLP.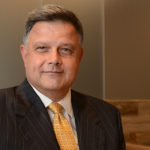 John Monica
Protorae Law
"John Monica is a member of the firm's litigation team, where he focuses on commercial litigation, trial work, and antitrust matters.  He also is nationally recognized for his nanotechnology and chemical regulatory expertise.
With over twenty-five years' experience, John's practice is concentrated in complex civil, multi-party, class action, and multi-district litigation.  He has a broad range of first-chair responsibility in cases nationwide, as well as first-chair federal appellate experience in the Second, Third, Sixth, and Federal Circuits. He also advises clients on antitrust compliance issues and monitors trade association activities to ensure compliance with state and federal laws…"
Click here to continue reading more about John.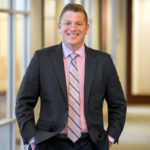 Gary Smith
Hausfeld
"Gary focuses his practice on antitrust litigation. In his young career, he has already secured over $882.5 million to benefit the victims of anticompetitive practices. Gary has litigated cases at every level, from state trial court all the way to the Supreme Court of the United States, through which he has gained a wide range of experience briefing and arguing dispositive motions, taking and defending fact and expert witness depositions, and serving on trial teams, inclusive of first- and second-chair jury trial experience. He has challenged monopolistic practices and cartel activity in a wide range of industries – from the agricultural sector to the financial markets to various healthcare sectors.
Gary is also committed to serving the community through pro bono work. Most recently, he has been working with a team of Hausfeld lawyers to advise victims of clergy sexual abuse who have received settlement offers from the Archdiocese."
Click here to learn more about Gary.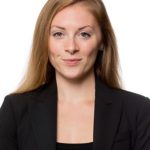 Julia Chapman
Dechert, LLP
"Julia Chapman focuses her practice on antitrust, competition, and commercial litigation matters. She has litigated complex cases through all stages of litigation, from early dispositive motions through trial. Ms. Chapman also represents clients in government investigations and counsels clients on the antitrust aspects of mergers,  acquisitions, and joint ventures. She has experience in a wide range of industries, including pharmaceuticals, health care, agriculture, chemicals, retail, and publishing.
Ms. Chapman maintains an active pro bono practice, representing incarcerated and formerly incarcerated individuals in civil rights actions, appeals, and resentencing proceedings. She also serves on the board of directors of Pennsylvania's Court Appointed Special Advocates.
In 2019, Ms. Chapman was named among Pennsylvania's "Lawyers on the Fast Track" in The Legal Intelligencer's 2019 Professional Excellence Awards."
Click here to learn more about Julia.