The American Agricultural Law Association presents a free webinar:
Science, Law, and the Regulation of Food Disruptors: Lab-Created Protein and Gene Editing
Thursday, August 9, 2018
12:00 – 1:30 pm central time
This webinar is available to AALA members and non-members, but only AALA members have access to watch the video replay. (If you are not already a member and would like to become one, be sure to sign up here.) This webinar was planned by the AALA Distance Education Committee, which is comprised of members of the AALA. 
This webinar will offer a preview of a concurrent session to be held on October 27 during the AALA's 2018 Annual Education Symposium in Portland, Oregon.
The webinar will cover current issues pertaining to the regulation and commercialization of plant and animal products of biotechnology, including
(1) the status of regulatory proposals for the regulation of plant and animal products of gene editing at USDA and FDA; and
(2) an overview of USDA's currently proposed rule implementing the new bioengineered food disclosure statute.
The webinar will also cover the issues related to labeling and other regulations of new plant-based and meat-based protein products on the verge of being market-ready — and will explore whether existing regulations are adequate for these emerging technologies.
Our expert presenters – scientists Allison Berke of the Good Food Institute (GFI) and Clint Nesbitt of the Biotechnology Innovation Organization (BIO); attorneys Susan Burns of Susan Burns LLC and Karen Carr of Arent Fox LLP; and moderator Kim Bousquet of Thompson Coburn LLP – will help us understand the scientific and technical developments that have given rise to these new legal and regulatory issues; what regulators are thinking of doing in response to these developments; and what may happen next in the arenas of regulation and disclosure.
Our speakers include: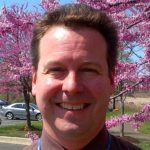 Dr. Clint Nesbitt is the Director of Regulatory Affairs in the Food and Agriculture Section of the Biotechnology Innovation Organization (BIO).  BIO is the world's largest trade association representing nearly 1000 biotechnology companies, academic institutions, state biotechnology centers and related organizations across the United States and in more than 30 nations.  Before joining BIO in late 2014, he worked for more than ten years as a regulator of agricultural biotechnology in the Biotechnology Regulatory Services of USDA's Animal and Plant Health Inspection Service (APHIS).  Prior to this, he worked for Cornell University's Cooperative Extension Program, where he was director of a public outreach and education project on agricultural biotechnology.  Dr. Nesbitt has a Ph.D. in plant breeding and plant molecular biology from Cornell University, where he studied tomato genetics.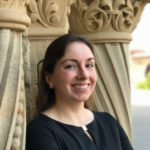 Dr. Allison Berke is Academic Research Advisor for the Good Food Institute (GFI). She received her Ph.D. in Bioengineering from UC Berkeley, B.S. degrees in math and biology from MIT, and previously worked in biomedical- and security-focused consulting with McKinsey & Co. She has experience managing research, education, and outreach activities as the Executive Director of the Stanford Cyber Initiative and teaches CS181 at Stanford (Computers, Ethics, and Public Policy). At GFI, Allison advises academic research and education initiatives related to clean meat and plant-based meat alternatives.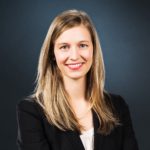 AALA Member Karen Carr of Arent Fox LLP has significant experience with regulatory counseling and litigation under the Federal Insecticide, Fungicide, and Rodenticide Act, the National Environmental Policy Act, the Endangered Species Act, the Plant Protection Act, the Toxic Substances Control Act, and the Administrative Procedure Act, and on issues related to advertising and labeling, testing and reporting, food safety, and data use. Her practice in Washington, DC, focuses on regulatory and litigation matters in the areas of biotechnology, food, and agriculture. In particular, she represents individual companies and regularly serves as outside counsel to biotechnology, seed, and crop protection industry associations, as well as industry coalition groups. As part of her association and coalition work, Karen handles litigation, coordination of industry regulatory strategy, and federal and state legislative issues. Karen earned her J.D. from the University of Oregon School of Law and her BA from University of North Carolina at Chapel Hill.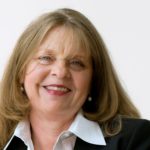 AALA Member Susan Burns of Susan Burns LLC is a transactional lawyer who has worked primarily with companies in growth mode. She recently received her LL.M. in Food and Agriculture law and uses her background to work with food companies in their efforts to build a compelling consumer proposition. Susan works with her clients by sourcing fully-vetted small businesses in the innovative, organic, and sustainable food arena for acquisition. She also serves in leadership roles in the ABA Section of International Law, currently as the Americas Division Chair and Mexico Committee Co-Chair, and serves on the board of the Minnesota Organic Advisory Task Force. She earned her J.D. from Hamline University School of Law and her BA from the College of St. Benedict. While working on her LL.M. at the University of Arkansas, Susan served as a Legal Fellow for The Good Food Institute. It was that experience that piqued her interest in new food technology and its regulation, particularly meat based cellular agriculture. Her current favorite question is, "What is beef?"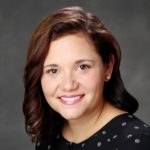 Moderator and AALA Member Kim Bousquet of Thompson Coburn LLP in St. Louis, Missouri is a passionate advocate for food, beverage, and agriculture clients in high-stakes business disputes. She routinely handles litigation and pre-litigation disputes for companies in the agriculture, agribusiness, biotechnology, food, and manufacturing industries. In particular, Kim focuses on litigation and client advice involving plants and animals, food and beverage labeling litigation, GE seed litigation, food labeling laws and regulations (including the new bioengineered foods disclosure law), the Food Safety Modernization Act, produce safety rules, restaurant menu labeling and Food Code compliance, pesticide laws, regulatory action by the USDA and FDA, and urban agriculture. Kim earned her BA at Drury University, her M.S. (environmental studies) and J.D. at University of Oregon, and is currently pursuing an L.L.M. in Food and Agricultural Law at University of Arkansas.
AALA thanks its cosponsor, the Center for Agricultural Law & Taxation at Iowa State University, for providing the technology platform for this webinar.