2021 Candidates for President-elect and AALA Directors
AALA Members may now vote in the 2021 Election for President-elect and AALA Directors until 11:59 p.m. on Saturday, August 14, 2021.
President -Elect
Jeff Peterson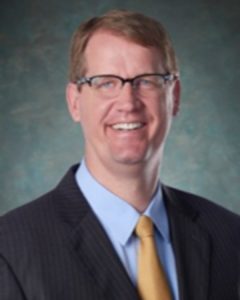 Jeff Peterson is a partner with Lathrop GPM LLP out of its St. Cloud, Minnesota office.  Jeff practices in the areas of commercial transactions, creditor's rights, bankruptcy, and agricultural and food law. He is a frequent speaker on agriculture and finance topics and is a former chair of the American Bar Association (ABA) Agricultural and Agribusiness Financing Subcommittee.  Jeff has been a member of the AALA since 2007 and served on its board of directors from 2015 to 2017.
Jeff grew up on a 200-acre dairy farm in northwest Wisconsin.  He is a graduate of Hamline University (B.A. Economics), the University of Kansas School of Law (J.D.) and the University of Arkansas School of Law (LL.M. Agricultural law).   Prior to law school, Jeff was a market analyst for CHS and advised grain cooperatives in South Dakota, Nebraska, Kansas and Colorado on commodity hedging strategies and agricultural futures and options.  He later traded hard red winter wheat futures and options from the floor of the Kansas City Board of Trade.  Jeff is married and has two children (ages 10 and 12).
Director Election 1
Megan Provost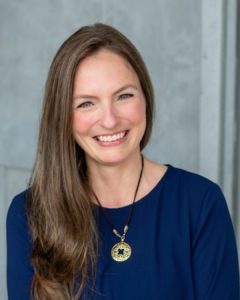 Megan Provost is the President of RISE (Responsible Industry for a Sound Environment), the national trade association representing manufacturers, formulators, distributors, and other industry leaders in the specialty pesticide and fertilizer industry.  Provost brings a strong background in national-level pesticide industry advocacy and non-profit leadership to the role.
At RISE, Provost is responsible for the overall active management and direction of the programs, activities, business operations, and other affairs of RISE.  Working with the RISE Governing Board, Provost is responsible for establishing strategic direction and setting annual priorities to meet the unique needs of the specialty pest management and fertilizer industries on a national, state, and local level.
Prior to joining RISE, Provost was the Vice President of Policy and Programs at Farm Foundation, an agricultural policy institute cultivating dynamic, non-partisan collaboration to meet society's needs for food, fiber, feed, and energy.  There, Provost led all of the Foundation's programming, convening leaders with diverse perspectives to understand evolving issues and the consequences of options to address those issues.  Provost previously served as U.S. Government Affairs Manager for Dow AgroSciences, working with state and federal legislators, regulators, and food chain allies.  Prior to joining Dow AgroSciences, Provost served as a legislative assistant for Sen. Richard Lugar, (R-Ind.); served as special assistant to the administrator at USDA's Foreign Agricultural Service; and was an economist at the American Farm Bureau Federation.
Provost has been a member of the American Agricultural Law Association (AALA) since 2018 and has served as the Vice-Chair of the Distance Education Committee since 2019.  The committee is the product of AALA's desire to expand its educational reach outside of the Annual Educational Symposium and is responsible for planning online programs for delivery to both AALA members and non-members.
Provost grew up on a farm in central Indiana and is a graduate of Oklahoma State University, earning a Bachelor of Science degree in agribusiness and a Master of Science degree in agricultural economics.  She also holds a Juris Doctorate from The George Washington University Law School.  Provost resides in McLean, Virginia.
Brianna Schroeder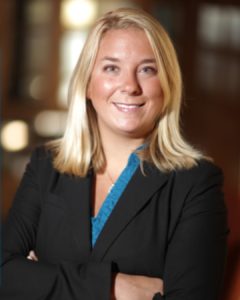 Brianna Schroeder grew up on a family farm in northeastern Indiana. Now she focuses her legal practice in Indianapolis working for farmers and agribusinesses. Brianna has litigated complex environmental and agricultural matters, including insurance coverage, regulatory compliance, tort claims, zoning appeals, and employment claims. Brianna also negotiates and drafts contracts for agricultural companies and farms, including solar leases and employment agreements. She is licensed in Indiana and Illinois and has represented a wide variety of clients from start-up companies and livestock farmers to large agricultural businesses, trade groups, and municipalities.
Brianna has served as the AALA membership committee co-chair since the 2018-2019 membership year. She has also been involved in the annual Symposium planning process, serving on the Planning Committee since 2018, and co-chairing the subcommittee for the Private Practice Track in 2019, 2020, and 2021. Brianna presented at the Symposium in Portland in 2018, giving a talk on "Consumers as the New Regulators," and will present on solar development at the Salt Lake City Symposium in 2021.
Director Election 2
Nowell Berreth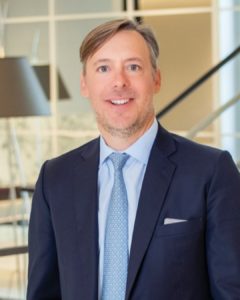 Nowell Berreth is an agribusiness lawyer and partner at Alston & Bird in Atlanta. Born in Minneapolis, he has extensive midwestern agriculture roots, with his mother haling from a dairy farm family in Chanhassen, Minnesota and his father's family involved in ranching and crop farming in Eureka, South Dakota.
He leads the firm's agribusiness team and works with producers and distributors of many agricultural products, including eggs, poultry, peanuts, peaches, Vidalia onions, corn and soybeans. He also has an active immigration law practice focusing  on agribusinesses. An AALA member since 2009, Nowell is a frequent speaker at AALA events.
He is a past chair of the State Bar of Georgia's Agriculture Law Section and has served on the Advisory Board of the National Agricultural Law Center at the University of Arkansas law school.
Brandon Davis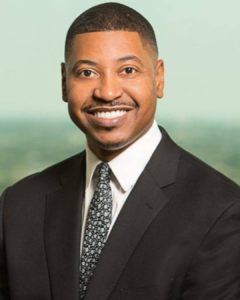 Brandon Davis is a partner in the New Orleans, Louisiana office of Phelps Dunbar. His practice specializes in providing practical solutions to agri-businesses that operate in the labor and employment space and who have needs that intersect with business transactions, employment-based immigration, and governmental affairs and compliance.
Drawing upon his roots in rural Louisiana, and his family history including generations of small farmers, Brandon understands the practical, business, and logistical aspects of farming in today's regulatory environment.  Being ingrained in the industry informs his comprehensive approach to solving the various legal issues arising in the agri-business context. He has represented individual farmers, farm cooperatives and investor-owned farming operations in litigation, advisory and regulatory matters. The scope and depth of that work has focused on managing the hurdles presented by the complex regulatory environment and resolving the dynamic labor and employment changes with (near) real-time solutions.
Brandon frequently speaks about the legal issues impacting the agricultural industry and he also publishes content on legal trends, upcoming regulations and industry shifts.  With a constant eye on the legislative pipeline, Brandon has earned a reputation as an industry expert in agriculture workforce management.  He has been a member of the AALA since 2017 and frequently speaks at association events and contributes to member publications.
Brandon is also productive in local and national professional organizations among the general and specialty bars, as well as industry-specific organizations.  In addition to his engagement with the American Agricultural Lawyers Association, he is also the immediate past president of the New Orleans Chamber of Commerce.  He is one of 418 fellows in the country selected to the Leadership Council on Legal Diversity. Brandon has served on the board of directors for the New Orleans Bar Association and has been an active member of the American Immigration Lawyers Association for nearly 15 years.