AALA Announces New Officers and Directors for 2016-17
Justin Schneider began his term as President of AALA during the 37th Annual Agricultural Law Symposium held in Oklahoma City October 6 through 8.  AALA members also elected Jennifer Williams Zwagerman as President-Elect, Tyler Buswell and Tiffany Dowell-Lashmet as directors and Beth Rumley was appointed to fill the remainder of Zwagerman's director term.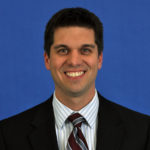 Schneider currently serves as the Director of State Government Relations for the Indiana Farm Bureau where he is responsible for plotting and executing strategy set by members of his association.  He received his law degree from IU School of Law-Bloomington.  Schneider joined AALA as a law student and has continued his membership throughout his career, speaking at AALA symposiums, and serving on AALA Programming Committee and AALA Board of Directors before becoming President.
"The national network of people that I've met through AALA has been invaluable to me both professionally and personally," said Schneider.  "As President I want to make sure we focus on providing that same kind of value to our members.  There are some great things happening within AALA and I am excited to be a part of growing and strengthening our organization."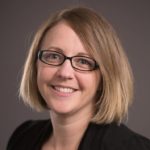 President-Elect Jennifer Williams Zwagerman said, "I firmly believe in the value of this organization to food and agricultural law and policy professionals, and I'm excited to be a part of ensuring AALA remains strong into the future.  We want AALA to be a resource for our members, and to ensure we encompass all the sectors that are involved in the food and agricultural industry."
Zwagerman currently serves as the Associate Director of the Drake Agricultural Law Center and Director of Career Development at the Drake University Law School.  She is a graduate of the Drake University Law School, and received her LL.M. in Agricultural Law from the University of Arkansas School of Law.  Zwagerman joined AALA as a law student and has presented at several AALA symposiums since then.  She has served on the AALA Awards Committees, the Communications Committee and the AALA Board of Directors since 2014 where she worked to revise the organization's by-laws.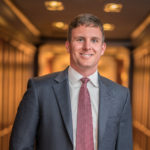 Newly elected director Tyler Buswell is a shareholder at the Utah based law firm Kirton McConkie. He is a member of the firm's Real Estate section. Buswell specializes in commercial real estate and land use planning, including all aspects of real estate acquisition, leasing and development. He also has significant experience in corporate, environmental, natural resources, mining, oil and gas, agricultural and water law. Buswell is on the Board of Trustees for the S.J. Quinney College of Law and is an active member of the International Council of Shopping Centers.
"AALA is a top notch organization with wonderful practitioners," said Buswell. "AALA has provided me with a strong set of resources and a national network of agricultural attorneys. As a newly elected director, one of my goals is to work on bringing more large practitioners and in-house attorneys into the organization. We need to continue to diversify and build the organization."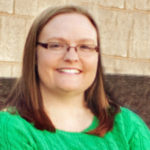 Tiffany Dowell-Lashmet has served as an Agricultural Law Specialist for Texas A&M AgriLife Extension Service since 2013 and as an Assistant Professor in the Department of Agricultural Economics at Texas A&M University.  Her work focuses on legal issues impacting Texas landowners and agricultural producers including leases, water law, oil and gas law, pipeline easement negotiation, and landowner liability. Dowell-Lashmet is licensed to practice law in Texas and New Mexico.  She grew up on her family's farm and ranch in Northeastern New Mexico, between Tucumcari and Logan where her family raised sheep, cattle, alfalfa, wheat and milo. Dowell-Lashmet has a B.S. in Agribusiness Farm and Ranch Management (summa cum laude) from Oklahoma State University and a Juris Doctor (summa cum laude) from the University of New Mexico School of Law.  Prior to coming to Texas A&M, she was engaged in private practice, working at a complex litigation firm in Albuquerque, New Mexico.
"I am excited to have the opportunity to work with the leadership of AALA," commented Dowell-Lashmet.  "I've been involved in AALA for 7 years now and have been involved in several committees including chairing the membership committee.  The board is a great group that has some wonderful ideas about growing things, changing things and this is a really exciting time for AALA.  I want to be a part of some of that, and help make it happen."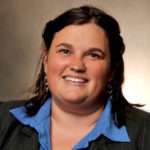 Elizabeth Rumley is a senior staff attorney at the National Agricultural Law Center in Fayetteville, Arkansas. At the Center, her primary research and scholarship focus is on legal issues in animal agriculture, and she frequently lectures on those issues and others to audiences nationwide.  She is licensed to practice law in Michigan, Ohio and Oklahoma after earning her B.A. from Michigan State University, her J.D. cum laude from the University of Toledo College of Law, and her LL.M. in Agricultural Law from the University of Arkansas School of Law.  She has been a member of AALA for nine years, and has served on the communications committee as well as the planning committee for the Albuquerque conference.
When asked about what she hopes to accomplish during her term as a director Rumley said, "I really hope to continue to develop AALA, and hope to move it into a more stable direction with more outreach and increased opportunities for members to interact with the association.  And I really want to make sure we do more to give members more benefits for being a part of AALA."