Featured Member: Ray A. Starling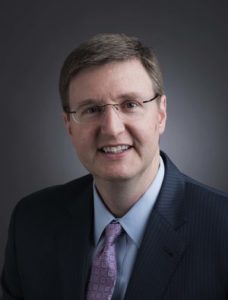 Employer: NC Chamber of Commerce
   Education and Work Experience:
B.S. in Agricultural Education from NC State
J.D. from UNC-Chapel Hill
    Work:
Clerked for a State Supreme Court Justice
Litigator at Hunton & Williams
General Counsel, NC Department of Agriculture & Consumer Services
General Counsel to the NC Speaker of the House
General Counsel to U.S. Senator Thom Tillis
Agriculture Advisor to the President at the White House (National Economic Council)
Chief of Staff to Secretary Sonny Perdue, US Department of Agriculture
General Counsel, NC Chamber and President of the NC Legal Institute
How did you get interested/involved in agriculture law?
Because of experiences on the family farm, in FFA, and while in college, I knew I wanted my career to be about advocating for farmers and agribusiness in public policy debates and in the courtroom.  I took an Environmental Law course taught by Ted Feitshans as an undergrad at NC State and was hooked.  Professor Feitshans ultimately recommended I take the LSAT and apply to law school.  He even wrote a letter of recommendation on my behalf.  He was an active leader in AALA and ultimately got me interested in the organization.
What is your current role and what type of work are you doing for agriculture?
Having worked in government for over 12 years, I am now back in the private sector working on behalf of North Carolina's largest and broadest based business organization, the NC Chamber.  I came here to help the Chamber focus more on promoting and developing the agriculture and agribusiness industry in the state and to preserving the rule of law as it relates to what seems like an ever-growing web of farmer and agribusiness liability risks in the state.
What are some of the challenges and opportunities you see in your job and the ag law profession?
For years, those of us in the agriculture profession lamented that people outside the ag world just didn't think enough about where their food comes from.  A couple of decades later, EVERYONE seems to want to talk about food and how it is developed, raised, or served.  And yet the conversation hasn't gotten easier – in some ways it has gotten more difficult!
Those conversations are no longer on the pages of hip magazines.  They've moved to the legislatures and ultimately to the courts.  We need advocates who understand agriculture to tell our story in those venues, and to prosecute and defend our case.
When did you join, why did you join the AALA and what keeps you active in the organization?
See answer above about Ted Feitshans.  He was a legal mentor of mine and if he said it was worth it, I took his word for it.  He was right!  AALA has the best ag lawyers network in the United States and delivers can't miss continuing legal education year in and year out.  It also doesn't hurt that it is a mighty fine group of people with whom to brainstorm, visit, and sometimes commiserate!