Webinar: Food Innovation & Food Labeling; Policy and Legal Issues for Plant-Based Foods and Cell-Cultured Meat
Food innovations can provide alternatives to traditional agricultural products, such as meat and dairy.  These include plant-based products that already have been commercially available for many years, and new innovations such as cell-cultured protein.  While consumers can benefit from having more choices, there have been concerns over the existing and future marketing of these products.  Much of the focus has been on the meat and dairy-related names used for these products, which some contend can mislead consumers.  As a result, some states have taken action to prohibit the use of certain names, the FDA has been examining questions of standards of identity, and some members of Congress have introduced federal legislation to address name issues.  What are these products and what names and labeling questions surround their sale?  What are the latest legal and policy developments, and what are the arguments both for and against name and labeling regulations?  This webinar will explore these and many other questions.
Speakers: Stuart Pape, Polsinelli PC; Mark Dopp, North American Meat Institute; Clay Detlefsen, National Milk Producers Federation; Jessica Almy, Good Food Institute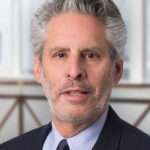 Stuart Pape
Shareholder, Practice Chair
Polsinelli PC
Stuart Pape helps clients understand and face challenges presented by regulations imposed by the U.S. Food and Drug Administration (FDA), U.S. Department of Agriculture (USDA), and similar health and safety regulatory bodies worldwide. He currently serves as chair of the firm's FDA Law practice, and focuses on:
Assisting clients in obtaining approval of new food ingredients, pharmaceuticals, and medical devices
Advising on labeling and advertising of regulated products and claims substantiation
Assisting in enforcement proceedings initiated by regulatory bodies
Helping clients develop sound strategies in the face of challenges from NGOs.
Lobbying in connection with legislative consideration of statutory changes to the laws governing FDA regulated products
Regularly appearing before the FDA, USDA, the Consumer Product Safety Commission, the U.S. Customs and Border Protection, Federal Trade Commission, numerous other federal and state regulatory bodies, and the Congress of the United States, Stuart serves clients across the U.S. and around the world in many capacities. Previously, he served in various positions in the Office of the Chief of Counsel at the FDA, including as associate chief counsel for food. He also served as executive assistant to FDA Commissioner Donald Kennedy.
Click here to learn more about Stuart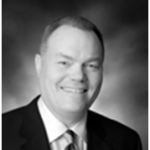 Mark Dopp
Senior Vice President, Regulatory Affairs and Scientific Affairs/General Counsel
North American Meat Institute
Mark Dopp is the general counsel and senior vice president of regulatory and scientific affairs for the North American Meat Institute (NAMI), previously serving as the American Meat Institute's (AMI) senior vice president of regulatory affairs and general counsel. He became AMI's outside general counsel in May 1995 and in 1999 he formally joined the Institute and assumed responsibility for AMI's legal and regulatory affairs. In his current role, Dopp oversees policy development and research and represents industry views to government officials on all significant regulatory and scientific initiatives. He also provides legal counsel to NAMI.
Prior to joining AMI, Dopp worked at Hogan and Hartson (now Hogan Lovells), where he was active in areas of food and agricultural law on behalf of many clients, including domestic and foreign corporations. He joined Hogan and Hartson in 1989 as an associate and in January 1993 became a partner. Dopp began his career in USDA's Office of the General Counsel in 1984 and entered private practice in 1985.
Dopp received his Bachelor of Science degree in agricultural economics from the University of Wisconsin and his Master of Science from Michigan State University in 1981, also in agricultural economics. He received his law degree in 1984 from the University of Missouri.
Click here to learn more about Mark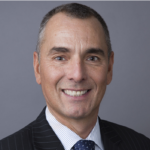 Clay Detlefsen
Senior Vice President, Regulatory & Environmental Affairs
National Milk Producers Federation
Clay Detlefsen is Senior Vice President of Regulatory and Environmental Affairs and Staff Counsel for NMPF. He is responsible for issues related to food safety and defense, dairy food labeling and environmental issues. He is engaged in numerous homeland security activities and is co-chair to the Food and Agricultural Sector Coordinating Council (FASCC). Clay has a bachelor of science in microbiology, an MBA in finance and a law degree. He has been a member of the Maryland Bar since 1997.
Click here to learn more about Clay
Jessica Almy
Director of Policy
Good Food Institute
Jessica oversees GFI's team of lawyers and lobbyists, who are focused on securing funds for plant-based and cultivated meat research and development and on ensuring a level statutory and regulatory playing field for plant-based and cultivated meat. She came to The Good Food Institute from the Center for Science in the Public Interest, where she served as Deputy Director of Nutrition Policy. Before working for CSPI, she worked for the D.C.-based law firm Meyer Glitzenstein & Crystal. She holds a J.D. from New York University School of Law and an M.S. in Animals and Public Policy from Tufts University. She is a member of the bar in New York and Washington, D.C.